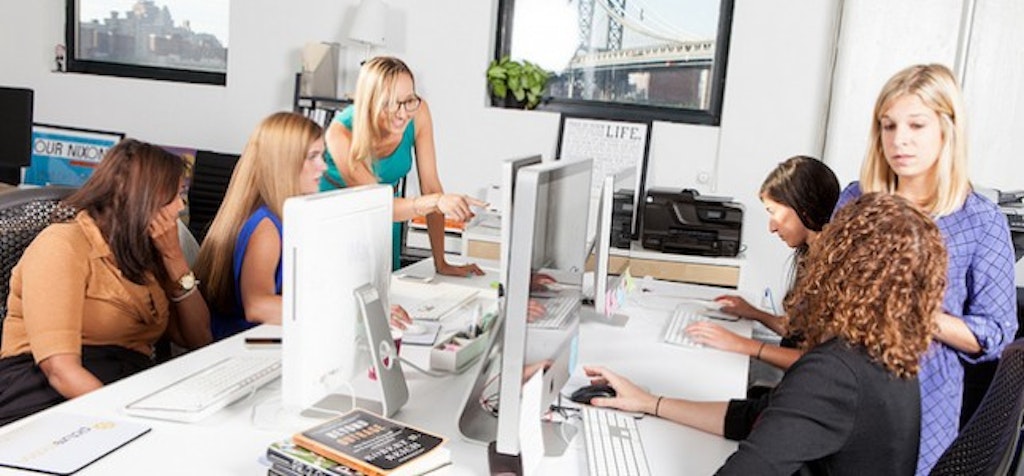 By Melissa Nuber
Every campaign we develop is different, but there are a few things that – regardless of the issue or film – remain the same. So I've compiled these five tips for your next outreach or audience engagement campaign. Think we're missing something? Email it to us at hello@picturemotion.com and we will add it to the blog!
1. Be Specific
Identifying your target audience is the first step in developing a successful outreach campaign. Brainstorm organizations and potential partners based on aligned interests but be sure to monitor your ideas and your time wisely. If you're like me, you might be inclined to over-analyze who might be the 'right' audience for your campaign. Think outside the box but be conscious that you're not getting too off-track in your research. If your documentary promotes prison reform, chances are PETA will not be interested in developing a partnership – even if you have one scene that depicts an inmate finding solace in the prison's dog-training program.
Remember that the quality of your contacts is much more important than the quantity. Instead of reaching out to hundreds of organizations that might be interested in some vague aspect of your project, your campaign will be much more successful if you devote that time to finding more specific, albeit, fewer contacts. Spend time nurturing those relationships, and asking them to guide you towards other like-minded organizations.
2. Be Personal & Persuasive in Your Emails
When reaching out to key potential partners or influencers, sending a generic email to their info@—.org won't cut it. Do some investigating. Take the time to figure out the ideal person to be reaching out to (depending on your project this could be the a CEO, school principal, communications coordinator, etc. of a company, school or organization) and find personal contact information for that individual. Once you're ready to reach out, aim to persuade that individual in a concise, personalized email. You can prevent your emails from being rendered as spam by simply incorporating the individual's name or a specific reason why his/her organization will be interested in your film.
TIP! If an organization you are trying to contact doesn't publish specific contact info, scan the ABOUT section of their Facebook page or their most recent newsletter or publication, as contact info is often provided in these places. You can also run a google search for press releases from that organization, and look for the listed press contact. Follow the formula they use for their email addresses, and apply it to the name of the person you are trying to contact.
TIP! Utilize LinkedIn! Search for the individual you would like to contact, and see who you have in common. Ask your common contact for an introduction, or advice on how to get in touch with them.
3. Pick Up the Phone
Seriously. Pick up the phone! Think about how many emails you get a day. If you're like us then your emails outdo your phone calls by probably about 100:1. Our general rule is to first send an email, then pick up the phone and place a call. Even if they can't talk or you are put to voicemail, you can get their attention and refer them to the email where you have listed all the details.
4. Be Prepared
Realize that sending promotional emails at 5pm on Friday might not generate the same response rate as sending them on, say, Tuesday at 11am. Draft emails and prepare all materials that need to go out ahead of time, ensuring a high open and response rate.
In regards to scheduling social media communications, utilize free tools like Facebook's scheduling feature to ensure that promotional content reaches your audience at the opportune time. If you're willing to pay, Sprout Social and Hootsuite are wonderful platforms that allow you to schedule tweets in advance.
5. Be Adaptable
Its important to reflect on what steps have been effective as well as ineffective at various points during your campaign. Analyze the response rates of the different groups you are targeting and make changes accordingly. If, to your surprise, human rights NGOs have been unresponsive to outreach promoting your documentary about a human rights crisis, its time to change your direction. Identify which groups have expressed the greatest interest in your film, and continue to research and target these groups proactively.
6. Be Organized & Available
If your outreach efforts prove to be successful, you'll find yourself in the midst of numerous conversations with many different people at once. Avoid overwhelming yourself by recording the status of all of your conversations. Although this may be time-consuming, its essential to managing a successful campaign. You can create a spreadsheet or use an online platform such as MailChimp or SalesForce to store and easily access your correspondence history. Being organized will help facilitate conversations and foster relationships that are integral to a successful outreach campaign. Leave good notes for yourself so you can remember the details!
Got tips? Email it to us at hello@picturemotion.com and we will add it to the blog!
—
Melissa Nuber, Campaign Development – New York
@picture_motion
Melissa is currently a campaign development intern at Picture Motion, and has aided in research and outreach for American Promise, When I Walk, Rebel Music and Rich Hill.Melissa graduated from NYU last year where she studied International Politics and minored in Documentary Film. Her love for documentary film flourished at NYU where she was given the chance to study in Cuba and make her own documentaries on relevant Cuban social issues. She loves the medium of film and believes it's the best way to understand the world and its people on a personal level. Since graduation, Melissa has traveled the world with her camera but is very excited to be back in New York, helping develop effective film campaigns for socially relevant documentaries as a Film Campaign Development Intern at Picture Motion.