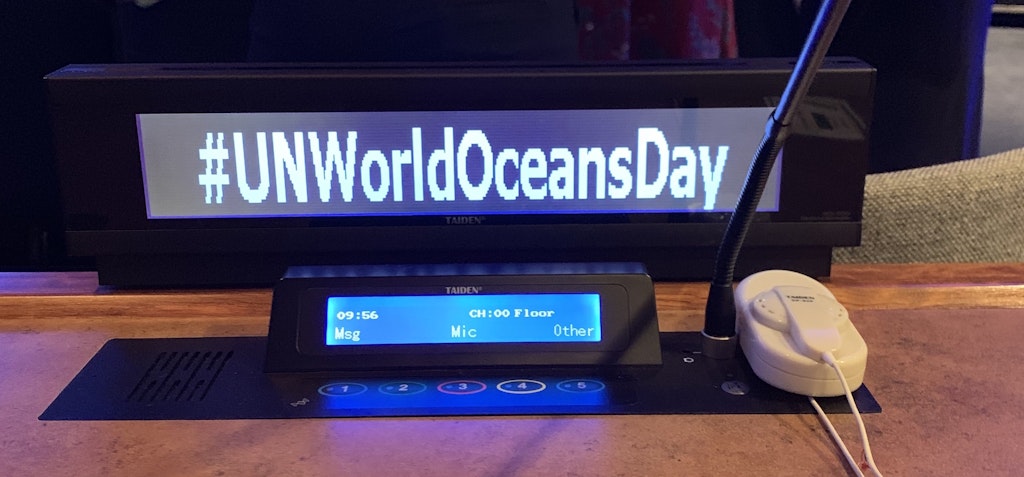 On June 8th, Picture Motion attended UN World Oceans Day at the United Nations Headquarters in New York. The day-long event was filled with panel discussions from experts and innovators, storytelling from communities deeply entrenched in the ocean, and speeches from the activists fighting to keep our oceans safe and healthy.
This year's theme was "Gender and the Ocean," and its programming sought to explore the gender dimensions of humankind's relationship with the ocean while discovering ways to promote gender equality in ocean-related industries, including marine scientific research, fisheries, labour at sea, migration by sea and human trafficking, as well as policy-making and management.
One of the storytelling sections included Patima Tungpuchayakul and Tun Lin, two of the subjects of , one of Picture Motion's current campaigns. Patima is an incredible activist who has devoted her life to fighting human trafficking. Tun Lin is a survivor of human trafficking freed by Patima and her NGO, the Labour Rights Promotion Network.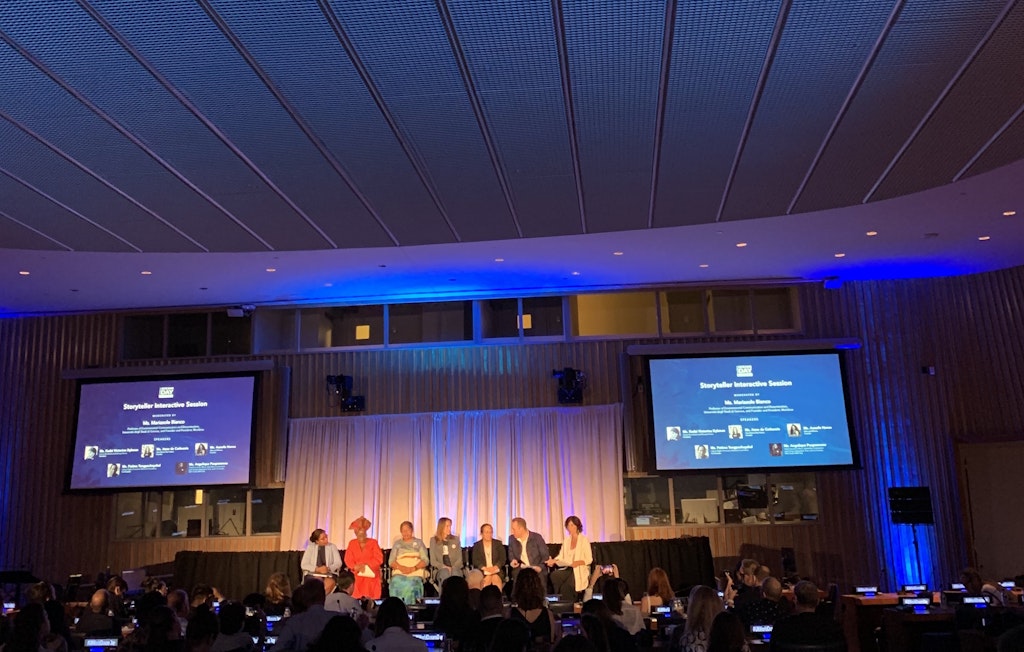 Pictured: Patima participating in a moderated discussion with other activists.
In the wake of an environmental crisis, experts are realizing how important it is to combat gender inequality in ocean affairs by furthering women's economic autonomy and education throughout the planet. Although equal amounts of men and women work in ocean related industries, women are usually forced to work closer to the shore, and hold fewer positions of power than men in these industries.
Each woman who spoke described the ways that she had faced gender inequality, and the ways her work sought to encourage and uplift other women in the industry. From the first female diver in Mozambique to founders of women-led environmental movements in Mexico, it was incredible to hear from such a diverse and impactful lineup.
Although the primary goal of the programming was to highlight the ways that gender inequality continues to impact conservation and sustainable use of oceans, seas and marine resources, it also emphasized some of the most staggering threats facing the ocean today. There is no time for hesitation. As one speaker said, "Our planet is not as green as it once was, nor as blue as it should be."
One way that the programming highlighted these threats was through National Geographic's initiative, which was on display at the UN, providing an in-depth look at the ways that litter and human carelessness are impacting the oceans.
The Planet or Plastic exhibition also provided startling statistics on the ways that the ocean is changing rapidly in response to climate change and human impact, such as the fact that 50% of the ocean's coral has died in the past 40 years, or that globally, only 18% of plastic is recycled. It also highlighted the drastic increases in plastic manufacturing that have occured in recent years: virtually half the plastic ever manufactured was made in the past 15 years, leading to 73% of beach litter worldwide being made of plastic.
Information, questions, and history were interspersed with art and photography reflecting the ways that plastic has permeated both the oceans and the life within them.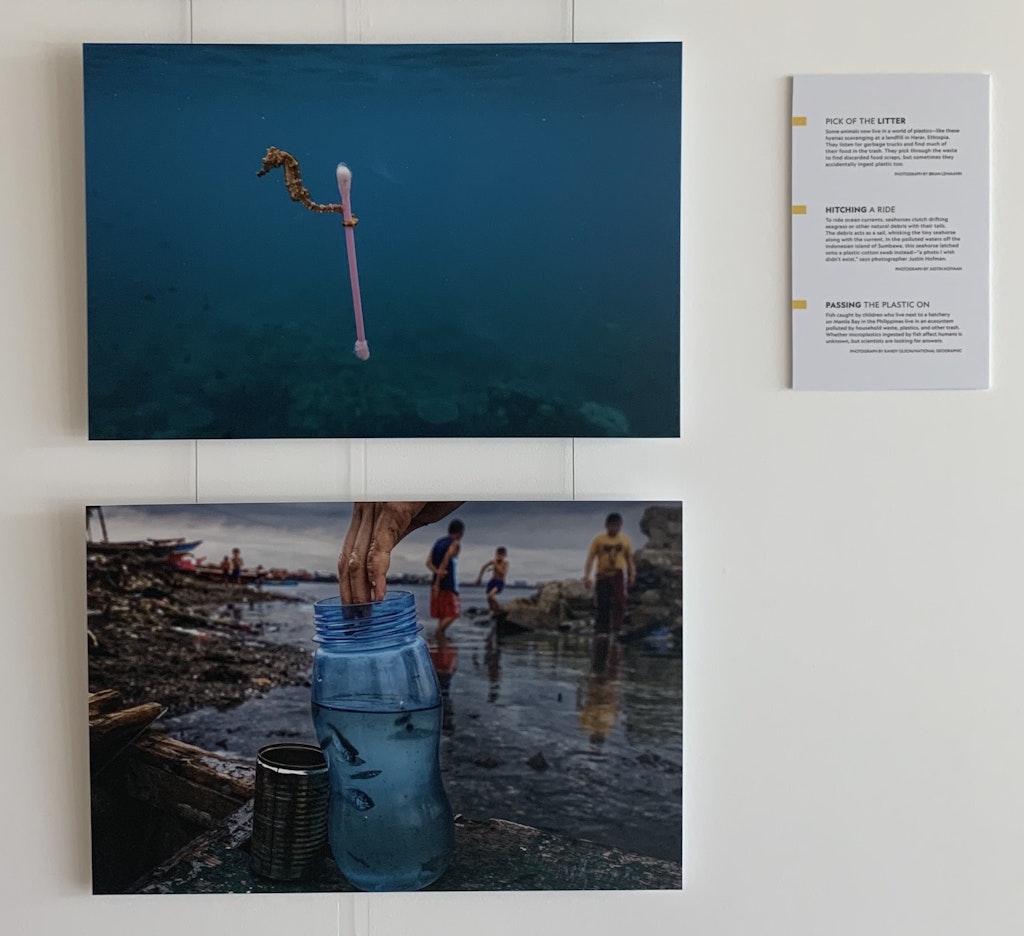 The exhibit also gave suggestions for how individuals can make a difference, including six ways that we can all help protect the oceans by limiting plastic use: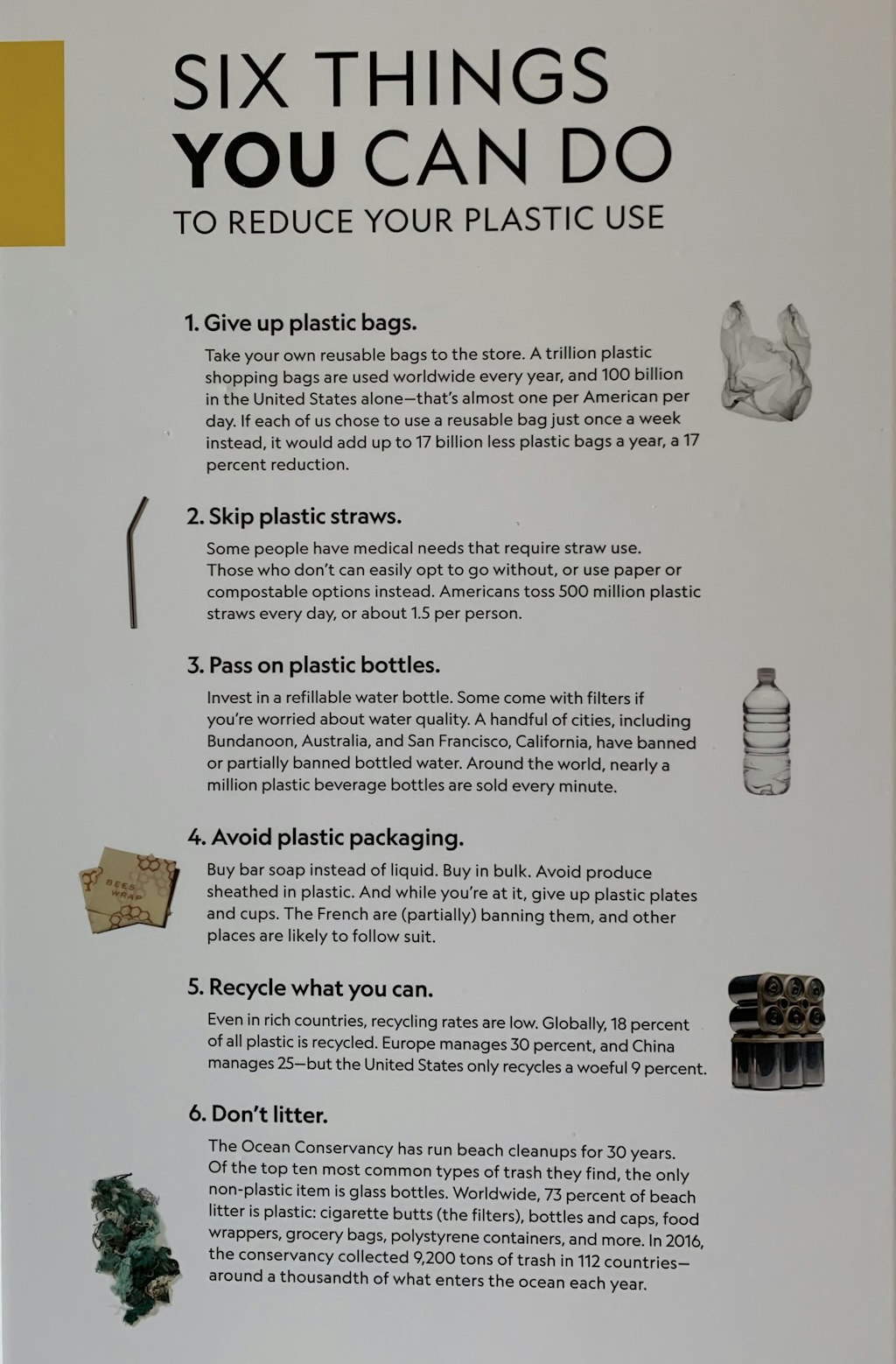 Attending World Oceans Day was an incredible way to not only learn about the threats facing our ocean, but also to learn about the courageous women activists creating impactful change with their work.
If you feel inspired to join National Geographic in supporting clean oceans, sign the Planet or Plastic Pledge: . To learn more about UN World Oceans Day, visit for information and resources. If you'd like to learn more about Patima and Tun Lin's continued work, don't miss Ghost Fleet, in theaters now. See how you can get tickets .