At Picture Motion we want to not just build campaigns for impact films, but also support their creation. Each month, one of our team members picks a new project to support and highlights why YOU should check them out too. We call it Filmanthropy!
This year we implemented a new initiative at PicMo which we've dubbed "Filmanthropy." Through this initiative, one person from the PicMo team picks a crowdfunding project to support each month. The only criteria is that it has to fall somewhere in the intersection of film and social change.
It's now my turn to pick and, as usual, I broke our own rules and couldn't just pick one project to support. This month both the Rooftop Film Festival and the Maysles Documentary Center are seeking funding to keep their community programs running in 2015. Here are the two projects and why you should join us in supporting them.
Maysles Cinema in Harlem
The Maysles Documentary Center in Harlem brings cutting-edge documentary films, enlightening post-screening discussions, and award-winning filmmaking classes to their community space where people learn, share and get to know one another better. The PicMo team has worked with the Maysles on robust screening events for The Homestretch and American Promise as well.
Why this project?
The Maysles desperately needs new equipment. It's so "busted" that they can't even show some new films as the technology is so old. Their students are creating brilliant new projects, but then have to watch their work on crummy screens with broken sound. This vibrant, creative community deserves a better cinematic experience. Let's help them get it by donating. For a clear list of where your money will go, check out their IndieGoGo page.
Rooftop Films: More Than a Film Festival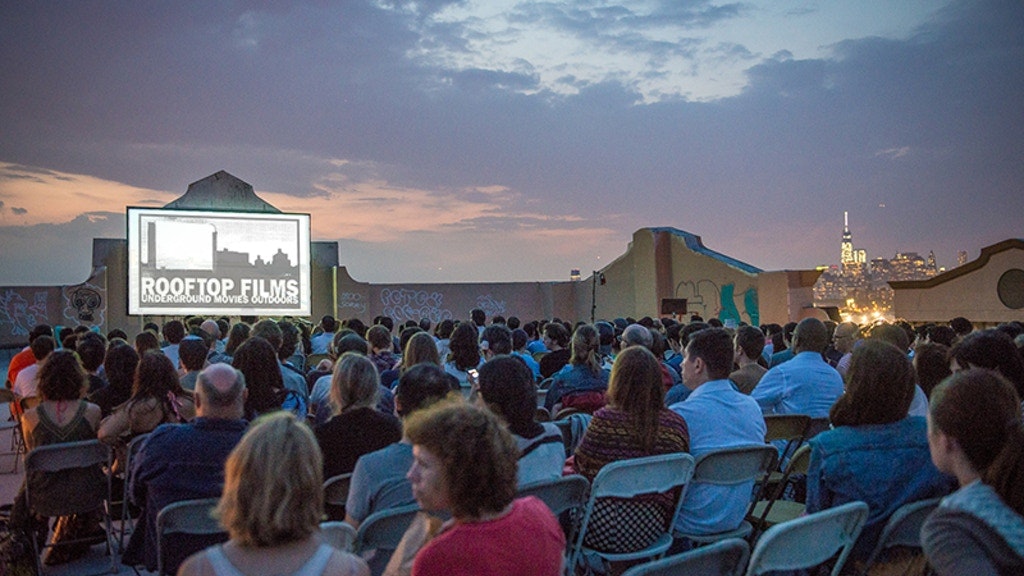 Rooftop Films is a Brooklyn-based nonprofit whose mission is to engage diverse communities by showing independent films in outdoor locations throughout New York City.
Through their Filmmaker Funder they give out more than $100k in service grants to artists, bringing culture and community to all parts of NYC through partnerships with local organizations and community centers through their Community Fund. By supporting Rooftop, we are supporting artists and community groups in all 5 boroughs.
Why this project?
I picked Rooftop Films because it's one of my favorite parts of living in NYC. When I first moved here almost 4 years ago, I found an opportunity to connect with a unique collective of local movie buffs and share some laughs, tears, and cinematic surprises at the Rooftop Film Festival. I want to help them grow and reach more people.
So what's the impact?
Every Filmanthropy project we pick has to have some sort of social impact campaign tie in. So here is where I would explain to you what the social action campaign would be for these projects. But I chose these two projects because it is through their work that films and filmmakers are able to create impact. Both institutions support artists and filmmakers in creating their works, many of which are about social issues, and they both provide venues and opportunities to bring people together around a film and conversation. It is only through this awareness and these conversations that there can be action.
Living in NYC we are incredibly lucky to have organizations like the Maysles Cinema and Rooftop Films to support storytellers and artists. I hope you'll join us and help keep them running!
Get Involved
Support Rooftop Films on Kickstarter.
Support Maysles in Harlem on IndieGoGo.
__
Christie Marchese, Founder and Executive Director
@christiem
Christie launched Picture Motion in May 2012 with the goal of helping independent filmmakers and social issue documentaries connect with audiences. With a background is in using online platforms and connective technologies to create social change, Christie has worked on a range of films and non-profit campaigns. Previously, Christie was head of engagement and campaign development at Righteous Pictures, working on narrative and documentary films including Detachment, Terri, Deaf Jam, To Catch a Dollar: Mohammad Yunus Banks on America and The Last Survivor. During her time at Participant Media, Christie led digital strategy for the social action team and worked on the filmsWaiting for "Superman", Food Inc, The Cove, Countdown to Zero,and Casino Jack, among many others. Prior to a career with documentary film media, Christie ran online campaign development for Norman Lear's youth civic participation nonprofit, Declare Yourself, and spent time at Human Rights Watch and the International Rescue Committee. Christie has spoken around the world – from Sundance and SXSW, to the Peruvian Government and youth in Pakistan – on using connective technology and storytelling to promote democracy and create social change. Receiving her BA from SDSU, Christie double majored in International Security and Conflict Resolution (ISCOR) and Comparative Religions, with a concentration in Arabic and the Middle East.