For over a year now we have picked a crowdfunding project every month to donate to then feature on our website and social media. Our only criteria is that it be a film project looking to make an image. Here's a look back at some of the films we've highlighted in the past and what they're up to now.
This awesome project is feature length documentary exploring the very essence of what it means to have a 'gay voice'. Do I Sound Gay was chosen not only for it's hilarity and insights, but also because of the film's potential to spur a cultural conversation regarding stereotypes surrounding the LGBTQ community.
Nearly 2,000 supporters joined, donating $120,573 to bring the film to life by the end of May 2014. This exceeded the filmmakers fundraising goal by over $5,000! With a world premiere at the Toronto International Film Festival last September and a US premiere at DOC NYC in November, Do I Sound Gay was met with acclaim from CBS Sunday Morning, Gawker, Wall Street Journal, New York Timesand many more.
After making the rounds at film festivals in London, Dallas, Sonoma and many more, the team announced a distribution deal with Sundance Selects and a theatrical release slotted for July 10. Just shy of three weeks since the film's theatrical debut at the IFC Center in NYC, Do I Sound Gay has grossed already $66,000 dollars in 17 theatres across the U.S..
Check out screening times at a theater in your city here
The feature length documentary follows the haunting story of Leith, North Dakota where well known white supremacist Craig Cobb decided to buy land in an attempt to take over local politics.
Nearly six months after the filmmakers successfully raised enough funds to see the project through to completion. Welcome to Leith premiered this January at the Sundance Film Festival. We chose to support this project during its Kickstarter campaign because it's portrayal of extremism forces viewers to focus on the pertinent issue of racism in the United States.
Even though Leith has a population of less than thirty people, the film's message could not be any more timely and congruous to the racial climate that exists on a much larger scale in our country. The documentary was praised following its Sundance premiere which led into a heated post screening Q&A where Craig Cobb was allowed to appear via teleconferencing. Welcome to Leith was also selected by the New York Times as one of the festival's highlights. Since Sundance, the film has been making the festival circuit which will come to a close at the San Francisco Jewish Film Festival this month.
Next on the lineup is a planned theatrical release for sometime next month, although details are still pretty fuzzy about where and when the film will hit the big screens. Make sure to keep up to date with Welcome to Leith for upcoming screenings.
Statistics tell us that 1 in 10 children with an incarcerated parent will be sent to prison before reaching adulthood. Sons and Daughters of the Incarcerated is a short documentary that sheds light on the youths who find themselves sentenced along with their parents.
We chose to support this project because of its potential to draw attention to an important issue that often goes unnoticed. In January, the team was struggling financially to complete the film before it was set to debut in May at the Rhode Island School of Design (RISD) May.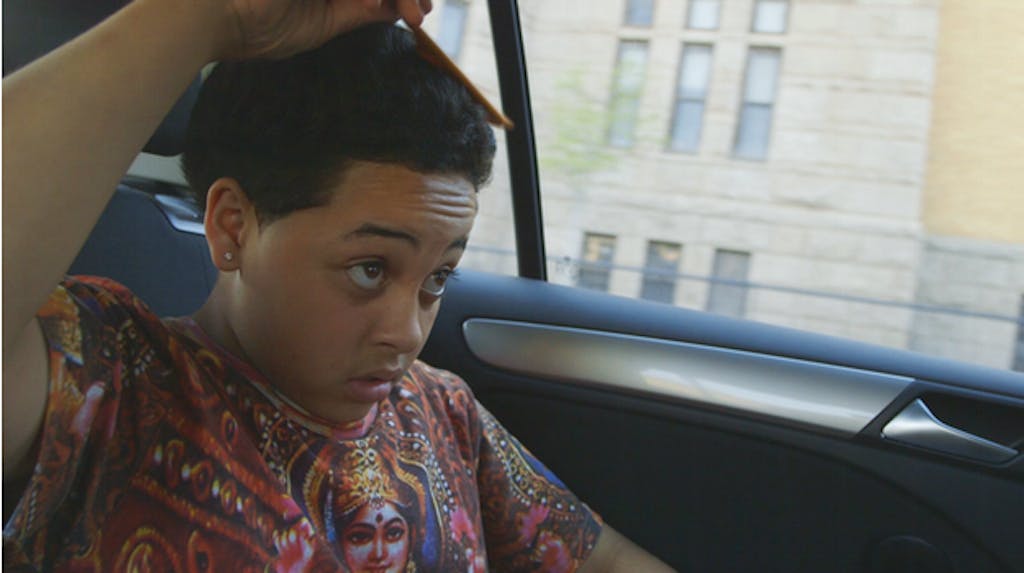 The Kickstarter campaign exceeded their goal of raising $20,000 by over $2,000. Filmmaker and student, Denali Tiller was able to wrap up production in time for an early May premiere at the senior film showcase at the RISD Auditorium. Sons and Daughters of the Incarcerated was met with overwhelming praise. Tre, one of the film's main focuses, performed a rap song that was met with a standing ovation after the first screening.
This fall, Denali plans to expand upon the project and produce a feature or broadcast length film that highlights the release of the main character's father. She is applying for grants to makes the project come alive in a way that continues to highlight the issue of youths with incarcerated parents.
We are so thrilled that these projects are going to reach an audience and soon make an impact. Check out the other film's we've supported on Kickstarter on our blog.
__
by Jessica Gunther
Jessica interned in the New York office this summer. She is going into her senior year at Barnard College where she is majoring in Psychology. When she's not in class or writing for the Columbia Daily Spectator, she is probably exploring the city or running in Central Park. She has interned at non-profits in Northern Ireland and South Africa and volunteered at a children's camp in Kathmandu, Nepal. She grew up on Long Island and has four older brothers, one older sister and two golden retrievers, Scout and Atticus.