At Picture Motion, we take great pride in the talent and new ideas brought to us by our interns. This blog post is brought to you by Meghan Brennan, from our New York City office.
Every month, the Picture Motion team chooses a documentary kickstarter campaign to support as part of its ongoing Filmanthropy initiative. The goal of Filmanthropy is to financially support filmmakers, while helping raise awareness about up and coming films and the issues that they address. In this blog, we'll revisit three of our past Filmanthropy efforts and see where they are now!
In May of 2015, Picture Motion donated to the crowdfunding campaign for Trapped, a documentary investigating abortion access throughout the South. In just under a month, 636 donors donated $80,383 to the Trapped campaign, surpassing its $75,000 goal. This funding allowed the filmmakers to hire renowned film editor, Sari Gilman, and to travel to Washington D.C. to hear and film the SCOTUS decision on Whole Women's Health vs. Hellerstedt.
Released earlier this year, Trapped explores the political barriers to abortion access and how they are affecting our nation's women and girls. The film title was inspired by an increasingly prevalent type of legislation referred to as "TRAP laws," or Targeted Regulation of Abortion Providers. These laws are largely pushed by the pro-life community and aim to impose large financial burdens on abortion clinics in hopes that the clinics will be no longer be financially profitable and shut down. This puts many women and girls in a position where abortion is far from feasible, even though it is legal.
Thanks to their successful Kickstarter campaign, Trapped garnered immense public support. To date, Trapped has been featured in over 25 film festivals, including Sundance in 2016, where it received the Special Jury Award for Impact Filmmaking. Additionally, there have been over 280 community and grassroots screenings, and it is currently available to stream for free on PBS until July 20th. We highly encourage you to tune in and learn more about the looming threat that TRAP laws present to our nation's women and girls.
August, 2015: Fed Up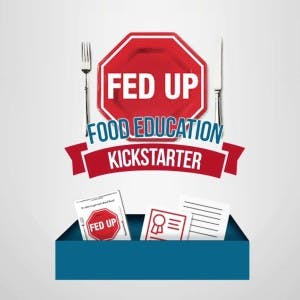 The 2014 release of the documentary, Fed Uprevolutionized the way Americans view health and nutrition. The film, produced by Katie Couric and Laurie David, and directed by Stephanie Soechtig, sheds light on the role of sugar in the obesity epidemic. The film provides a sobering look into our society's distance from the production and processing of our food, and how this is affecting our health. Picture Motion led the screening tour, advocacy, and outreach for Fed Up, before launching the Kickstarter campaign alongside filmmakers Laurie David, Stephanie Soechtig, Katie Couric, and distributor RADiUS-TWC, to increase educational distribution of the film.
The Fed Up Kickstarter campaign aimed to raise $150,000 to provide 10,000 DVDs of the film to schools and educators, completely free of charge. The month long campaign exceeded its goal and raised over $162,000. Due to widespread support, the Fed Up campaign was able to provide DVDs to every teacher that requested one! The childhood obesity epidemic disproportionately affects impoverished individuals, so it is of utmost importance that children get the chance to learn about nutrition and health, despite their socioeconomic status. If you or someone you know is an educator and would like to screen Fed Up, check out their website, here.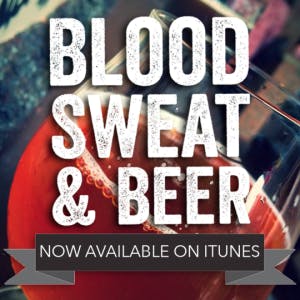 Blood, Sweat, and Beer examines the craft beer industry through the personal stories of two breweries seeking to bring together their love for their community and passion for beer. Picture Motion chose this film for our October 2014 Filmanthropy project because craft beer rocks, and it tells the larger story of how passion can bring people together in some unexpected ways. I mean, really, who would've expected a group of 23 year olds to unite their small town over craft beer? Definitely not me.
Filmmakers Chip Hiden and Alexis Irvin exceeded their $12,000 Kickstarter goal, with a final total of $12,292 from 153 supporters. Since the premiere of Blood, Sweat, and Beer at the 2014 Somewhat North of Boston Film Festival, the film was screened at various breweries and small venues, and is now available to watch online. The film is available for purchase on iTunes, GooglePlay, Amazon, Xbox, Vudu, and is free on Hulu with a subscription!
Blood, Sweat, and Beer uses craft beer to draw attention to larger societal issues and show how small actions can inspire widespread, positive change. Through its community-based events and screenings, the film has fostered conversations surrounding these issues, with beer as the foundation and common ground. We love the filmmakers dedication to the breweries and larger communities of Blood, Sweat, and Beer, and have a feeling that you will, too!
These films have already made a tremendous impact, and we are excited to see what they accomplish in the future. Check out the other films we've supported through crowdfunding campaigns on our blog.
__
By Meghan Brennan, New York City
Meghan has just completed her junior year at Hamilton College where she is majoring in environmental studies and minoring in creative writing. At Hamilton, Meghan is on the executive board of Alternative Spring Break, a group that organizes and runs 10 community service trips with over 100 participants every spring break. She also volunteers in Utica, NY where she helps teach English to adult refugees. Meghan has previously interned for the Surfrider Foundation Jersey Shore Chapter and Alliance for a Living Ocean, where she coordinated community events and blogged about local environmental issues and initiatives. As a New Jersey native, Meghan's passions include soccer, the shore, and, of course, anything Bruce Springsteen.