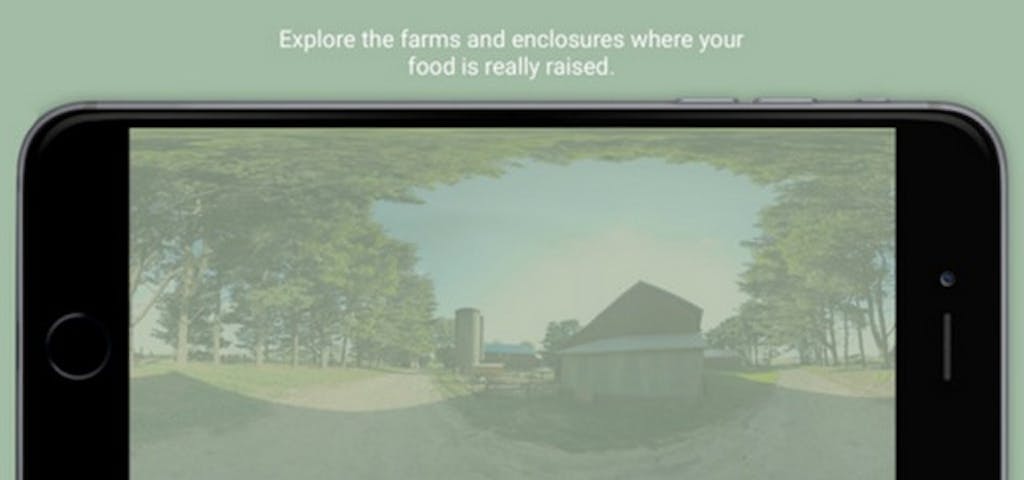 At Picture Motion, we take great pride in the talent and new ideas brought to us by our interns. This blog post is brought to you by Isabella FitzGerald Harewood, from our Los Angeles office.
Virtual reality can be an incredible empathy building tool, and documentary filmmakers everywhere are experimenting with this new tool.
Earlier this summer, the creative team behind the documentary film At the Fork launched the At the Fork Virtual Reality App as a interactive pairing to the feature length documentary. At the Fork proves this newly available form of interactive media should be considered by documentary filmmakers during impact campaigns as an immersive and interactive audio-visual tool that can effectively promote social issues to the most hard to reach audiences.
The design of the At the Fork app allows the user to choose either a guided or an independent virtual tour of the farms featured in the film. App users can successfully use it without a virtual reality (VR) headset by holding their phones in front of their face, however I found that the experience was most engaging while using the app with the very inexpensive Google Cardboard VR Headset and a pair of earbuds. The guided tour leads the app user through four different types of animal farm experiences: chicken, dairy, pig and cattle. Users are placed in a static space on the farm or enclosure with 360-degree mobility to view the animals from a specific vantage point.
The At The Fork VR app is a perfect example of how this newly accessible medium can help heighten the impact that documentaries have on their audiences.
In the film, director John Papola talks about his own struggle with having his experience at these farms maintain a lasting impact on his eating lifestyle. John's comment opens a wider door to the challenge of documentary filmmakers and their films: how can filmmakers make the social issues presented in their films real, so that viewers can understand that these social issues are relevant to them, not simply intangible challenges that "others" face. Virtual reality is a very powerful tool for impact campaigns, as it allows filmmakers to continue awareness and enhance the reality of their film's issues at hand without repeating the experience created by the cinematic form.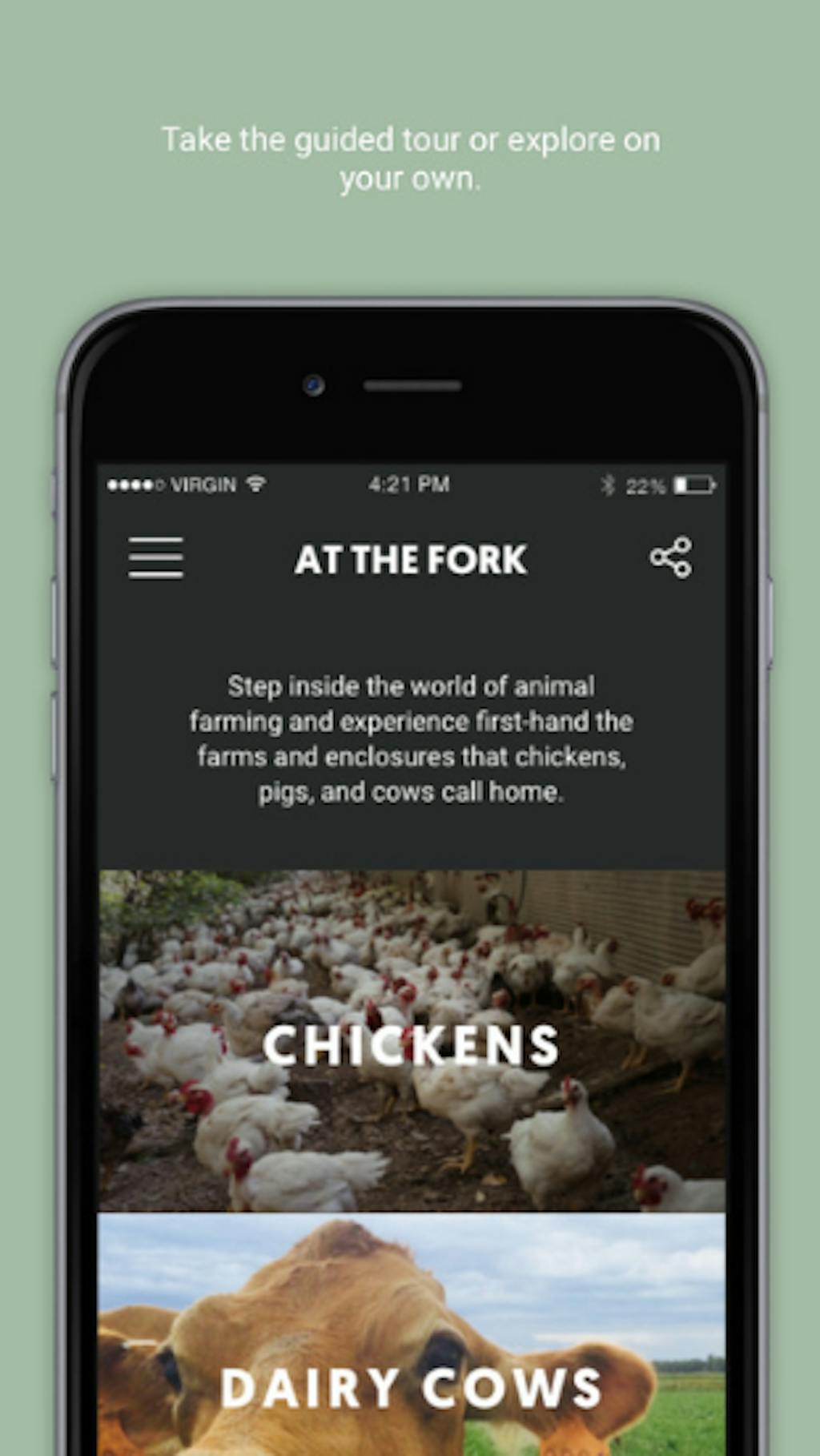 Though it may seem that virtual reality and documentaries have the same essential goal — to depict reality — they can have very different purposes. Documentaries aim to make the audience care about an issue by presenting the viewer with footage or facts that will have an emotional impact, whether that is evoking anger, empathy or happiness. Documentaries aim to tell a story, to expose people to new worlds and shine a light on unseen truths. VR, on the other hand, provides a guided experience that allows the user to feel like they are physically in a new environment. As a result, VR can allow individuals to have an alternative perspective and emotional reach on the issues presented in the film. Documentary as a form can be incredibly influential but also unavoidably restrictive at times. Cinema can persuade an individual of a truth of the world by presenting an audience with facts, expertise and evidential images, that can often cause an emotional reaction of surprise and empathy. However, cinema cannot incorporate an audience member into the community; it can merely show them images of a community in an attempt to make them understand it.
For many viewers, the emotional impact of a documentary is enough to cause them to take action to solve the problems presented in the film. However, for other viewers, though they may care about the issues revealed in the film, their motivation to actively address them in the world fades when they leave the theater. This out-of-sight, out-of-mind tendency often occurs when viewers return to their communities and don't have to face the issues presented in documentaries.
At Picture Motion, impact campaigns aim to engage audience members in such a way that the issues of the film stick with them when they leave the theater. For this reason, we target communities where the issues of the film hold precedence in the lives of the viewers. Additionally, we hold panels and discussions in addition with screening as a way for audience members to engage and relate the ideas of the film to their own experiences, further encouraging viewers to feel as if they have the power and reason to enact change. VR acts very similarly to these methods of engagement by allowing users to become incorporated into a new community. It becomes an additional line of action in persuading viewers of the truth of the images presented to them and to actively start making changes in their community. In the At The Fork VR app, users no longer watch John tour these farms. Instead, they feel as if they are the animals that live on this farm. This altered experience of reality does not simply ask the viewer, "Are you okay with animals being treated this way?" Subconsciously, the user asks himself, "Am I okay living under these health conditions?"
Not only can this app heighten the emotional impact on audience members, it initiate community action around the issues presented in the film. For this reason, documentary filmmakers should strongly consider developing VR apps to go along with their documentary films. Though the At the Fork app takes one approach to engaging an audience through VR, the creative possibilities are endless.
__
Isabella FitzGerald Harewood
Isabella is a senior at Wesleyan University studying Film and English. She holds a specific interest in how gender and racial issues impact to the public through visual media. At Wesleyan, Isabella acts as both Executive Producer and Diversity Coordinator for the student run film organization Cardinal Pictures. Isabella's passions include writing and filmmaking with a focus on telling the stories of women and people of color. Isabella hopes to become a filmmaker whose films have a social impact on her audience.