Each month, one of our team members picks a new film project for Picture Motion to support and highlights why YOU should check them out too. It can be any storytelling project that seeks to create impact. We call it Filmanthropy!
42 years later, Roe v. Wade – the Supreme Court's decision guaranteeing a woman's right to choose – is still intact, but does it matter if women in need of abortion can't access it?
Reproductive health care facilities in this country are closing at an alarming rate. 2013 marked a record year, with the closure of 93 clinics, and just last year, another 73 shut down. Furthermore, the number of abortion clinics across the country has shrunk by nearly 25% over the last five years, and it's not due to that significant a drop in demand.
It's due to a lack of access — a direct result of TRAP Laws (Targeted Regulation of Abortion Providers) which have proven to be a successful push by the anti-choice movement to legislate providers and clinics out of existence. This relatively new Republican-led strategy enforces unnecessary and complicated restrictions on reproductive health care facilities that ultimately force them to close.
In the upcoming documentary film TRAPPED, award-winning filmmaker Dawn Porter takes viewers to the front lines of the war on reproductive rights, showing us the human effects and economic impact of these politically motivated and medically unnecessary TRAP Laws.
Why This Film?
It hits close to home.
At least half of American women will experience an unintended pregnancy by the age of 45, and I'm one of them. Statistically, I'm also one of the four in ten women who choose to terminate.
When I saw the trailer for TRAPPED, I couldn't help but think about who I would have become, or what my life would have looked like if I didn't have access to the reproductive care I elected at 19 years old. While none of us can go back in time or play fortune-teller, I do know this: lack of access to abortion in my situation would have meant an entirely different life. Not for the better.
At the time, I was a college dropout, worked two jobs, and I'm sure it comes as no surprise when I tell you they were both for minimum wage. I wasn't about to get married, I wasn't prepared to become a mother, and I wasn't financially set up to properly care for another life. I could barely come up with the $400 needed to cover the cost of my procedure. And while my family has always been abundant in love and unconditional in their support, financially wealthy is something they were not.
What's worth noting here is that my story and my circumstances in early adulthood are not unique. In TRAPPED, June Ayers, the owner and operator of Reproductive Health Services in Montgomery, AL, says that 60 percent of her patients live below poverty level.
What I did have working in my favor 15 years ago was an incredible support system and access to all options, including abortion, adoption, and the possibility of raising a child. But even with all the love in the world, the probability is high that I would have become a statistic – one of the 83% of single mother families earning an income far below the married-mother norm, and almost certainly reliant on payments from Temporary Assistance to Needy Families (TANF), aka welfare, at some point in my life to help pay for rent, daycare, or food.
Had my 19th year been in 2015 instead of 2000, and had I lived in Mississippi, North Dakota, South Dakota, or Wyoming, where only one clinic remains in each state; I might not have been able to access a clinic given other life circumstances working against me at that time. Regardless of our inherent Constitutional right, if access isn't an option then you have no choice.
Since I did have both choice and access, my life took a different path. The right path for me. I'm a job creator, a small business owner, and a contributor to our country's economy. More importantly, I'm fulfilled by the trajectory of my life, happy with the choices I've made, and grateful that I was able to exercise my freedom to choose.
What's the Impact?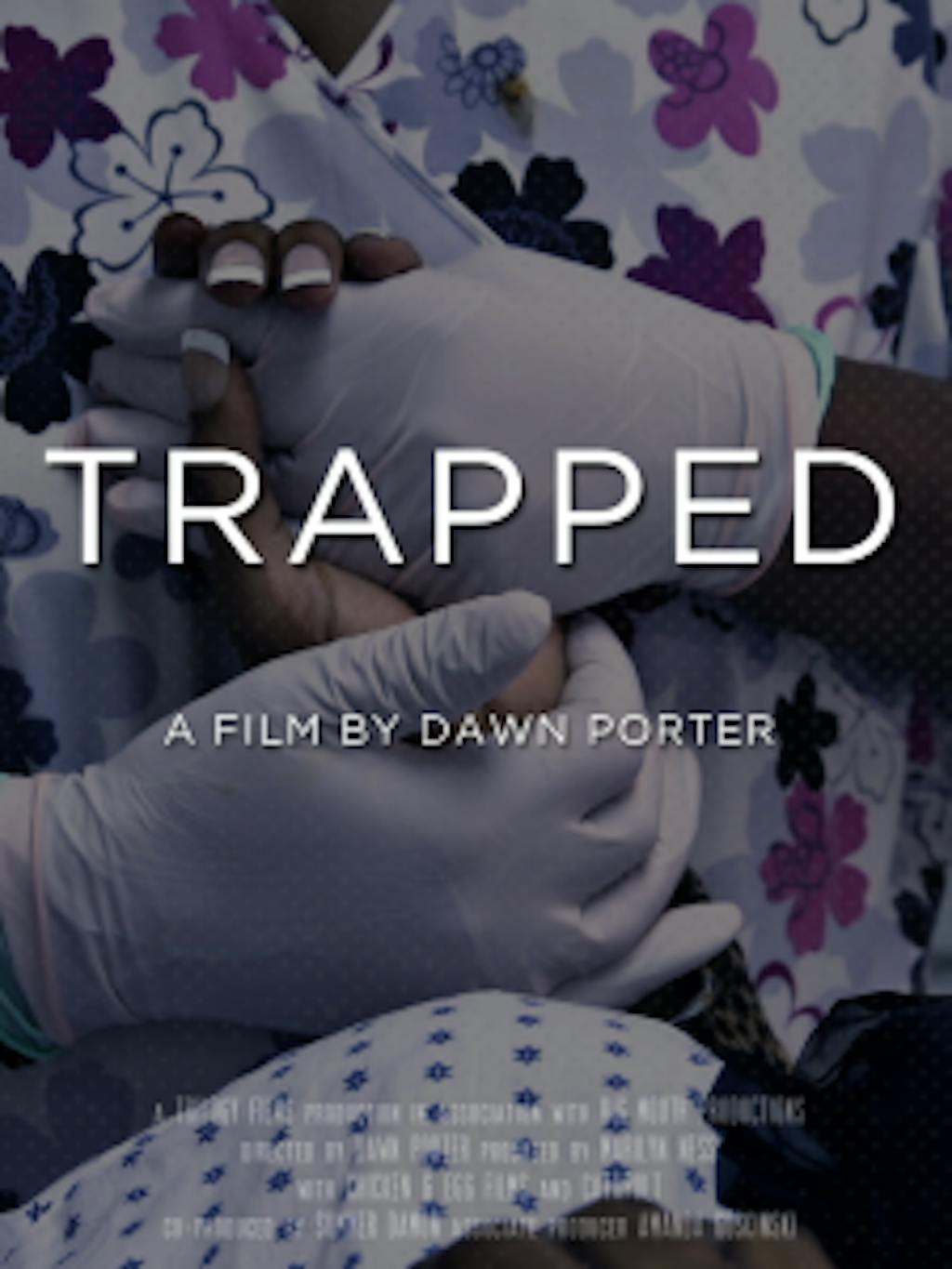 Winnowing access to abortion is one of the most serious threats to reproductive rights in the nation, but it rarely captures media headlines. TRAPPED could change just that.
Millions of women of reproductive age are caught up in the political entanglement of TRAP Laws. Many of them are poor and uninsured and their stories need to be heard.
Through outreach and partnerships with national organizations and community-based groups, strategic screenings of this film could provide wider-reaching platforms for legislators and advocates working to thwart the enactment of TRAP Laws. A screening tour could also pair stakeholders with grassroots support and engage audiences in conversation and action. Educational materials and discussion guides could help facilitate post-screening dialogue. Software like EveryAction, Salsa, or Blue State Digital could empower audiences to contact their legislators and urge them to support women's reproductive health by opposing pending TRAP Laws.
TRAPPED has the power to bring widespread attention to the increasing lack of access to reproductive health, while igniting conversation, mobilizing constituents, and effecting policy change.
Support this Project!
Join me in funding TRAPPED and help award-winning filmmaker Dawn Porter reach her $75,000 goal, because what good is choice if access isn't an option?
Currently, TRAP Laws have been enacted in 24 States, including: AL, AZ, AR, CT, FL, IL, IN, KS, KT, LA, MD, MI, MS, NE, NC, ND, OH, OK, PA, RI, SC, SD, TN, TX, UT, VA, and WI.
Additionally, TRAP Laws have been introduced in CO, IA, ID, MA, MN, MT, NM, NY, and OR.
Together, we can fight back.
CLICK HERE to donate now and help the filmmakers complete this important film:http://kck.st/1AefIwC
__
Heidi Nel, Principal – Washington DC, @HeidiNel
As a Principal at Picture Motion, she oversees the DC office and plays a leading role in business development, campaign management and strategic initiatives. Prior to joining Picture Motion, Heidi served as Senior Vice President of Digital at FitzGibbon Media where she created social action campaigns that leveraged technology and storytelling to shape policy and create cultural change.