On September 11, 2001, the lives of all Americans changed forever. We've all read and heard about the hardships that first responders have suffered, a sad and unfortunate reward for the heroism and selflessness they showed that day.
Isaac Ho'opi'i is one such first responder. He is a K9 Unit officer in Washington, DC, and helped lead Pentagon employees to safety on 9/11, but there are many that he could not save. He started to suffer from post-traumatic stress syndrome (PTSD) and survivor's guilt, unable to shake those feelings, and is still struggling today. Producer Maria Bissell grew up with his daughter, and knew that Isaac's story needed to be shared with the world, which is why she and director Stephen Tringali set out to tell it.
Why this film?
Isaac is a completely selfless individual who risked his own life that day to make sure that others would survive, but feels like he was a failure that day because he was not able to save everyone. He is a husband, father, musician and animal lover, but the pain and mental anguish he suffers every day make it difficult for him to enjoy his life.
This documentary has a chance to not only tell a powerful story, but also to educate the public about PTSD, which an estimated 7.8 percent of Americans will suffer from at one point in their lives. Corridor Four will put a human face on a condition that many people may have heard about, but may not know how it can affect someone's life every day.
Because the filmmakers are so close with Isaac, they have unparalleled access to him, his family (in both Washington, DC, and Hawaii), and his coworkers — and a plethora of previously untold stories about what happened that day in September. These are stories that deserve to be heard, which is why Corridor Four deserves to be produced.
What's the impact?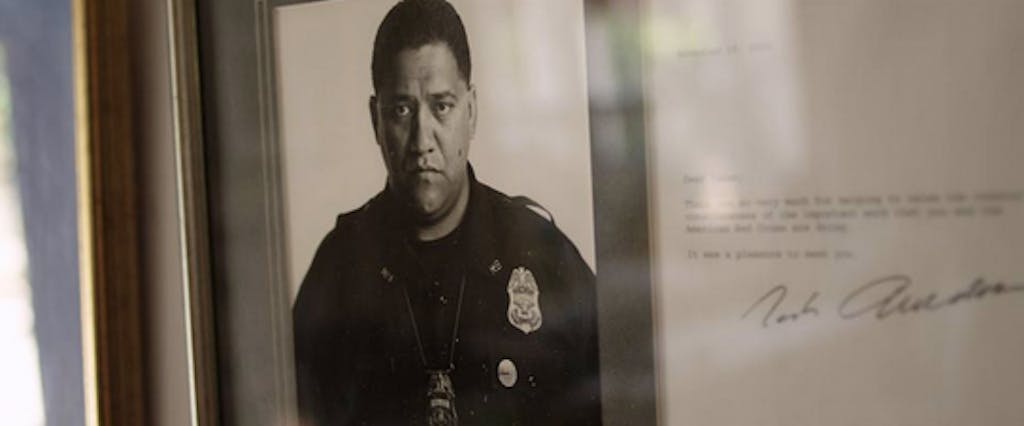 The main issues covered in the film, PTSD and survivor's guilt, are often discussed in certain circles such as veterans' groups and law enforcement groups, but the general public may not be aware of what it is like to suffer from these conditions, or how they can affect any one of us. By using such a personal story, Corridor Four would be an excellent avenue for bringing awareness of these issues to the masses. A national screening tour would be a great way for people to come together to discuss PTSD and survivor's guilt, and the families and friends of sufferers of these conditions can have a dialogue about what can be done to help them through the bad days. And by framing the issue through the lens of this inspiring story of an unsung hero from September 11, the film will reach a wider audience, which will only increase the visibility of PTSD and related conditions.
For such an important issue, there has not been a lot of mainstream news coverage on the subject of health benefits and treatment for September 11 first responders. After using The Daily Show to discuss the lack of news coverage and fighting for the passage of the James Zadroga 9/11 Health and Compensation Act back in 2010,Jon Stewart spent time at the Capitol this past September lobbying for a permanent extension of the bill, which ultimately expired on October 2 after Congress failed to reauthorize it. Ailing responders like Isaac will still have their healthcare paid for — until the cash reserves run out. An impact campaign for Corridor Four could be another rallying cry for the issue, and has the ability to reach so many audiences, from legislators to veterans and private citizens who want to and allies of 9/11 first responders. The film's impact could ultimately result in an permanent extension for such an important bill.
Get involved!
There are only 9 days left to help the filmmakers raise the necessary funds to finish shooting the film, and finish it up in post-production. Please consider donating on their Kickstarter page before October 30 to help them bring Isaac's story to the world!
__
By Kait Halibozek: Campaign Coordinator, Los Angeles @KaitH_LA
Kait joined the LA Picture Motion team in 2015. Her prior experience is in media brand strategy and television production. In her former position at brand and content strategy firm Audience Theory, she was responsible for research and social media and content analysis as it pertained to current trends in the television space. Prior to that, she was a member of TakePart Agency Group, Participant Media's cause marketing arm. Kait earned her Bachelor of Arts degree in Film Studies from Wesleyan University in Middletown, CT, in 2010, where she also discovered her passion for social issues including women's rights, LGBTQ rights, and climate change.