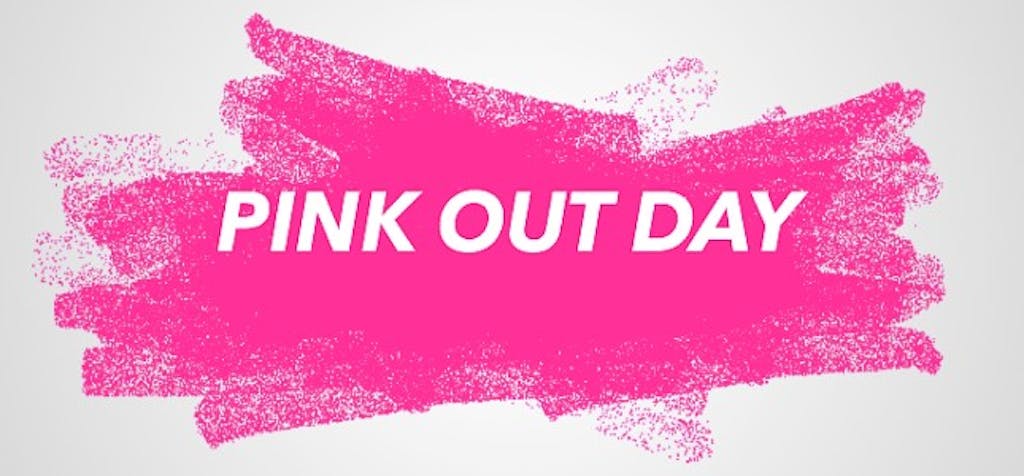 These days, social media is so much more than cat videos and selfies: it's the first place people go for breaking news. For grassroots organizers and issue advocates, utilizing the digital landscape is paramount to garnering support for your cause and creating impact in real time. With that in mind, let's take a look at a recent example that caught my eye: Planned Parenthood's #StandWithPP campaign, which was created in reaction to a few misleading anti-choice videos and the subsequent House vote to defund the organization last month.
There's a lot to be learned from Planned Parenthood's impressive reactionary strategy. Here are some of the tactics and tools behind their latest campaign to support women's healthcare and reproductive rights:
1. Created a Branded Filter with Twibbon
Just like when marriage equality became official nationwide over the summer, people are using their social media pages to make a statement about a cause they believe in. Planned Parenthood's Twibbonfilter is available on their website, along with an image you can add as your cover photo, and suggested language to post on your social media. Using a platform like Twibbon is easy, and a great way to amplify your cause in a quick, visual way. All you have to do is upload an image to their platform, which is free, add a hashtag, and in just a couple of clicks, anyone can add your branding to their profile photo of choice!
2. Launched Simple Engagement Action with the #StandWithPP hashtag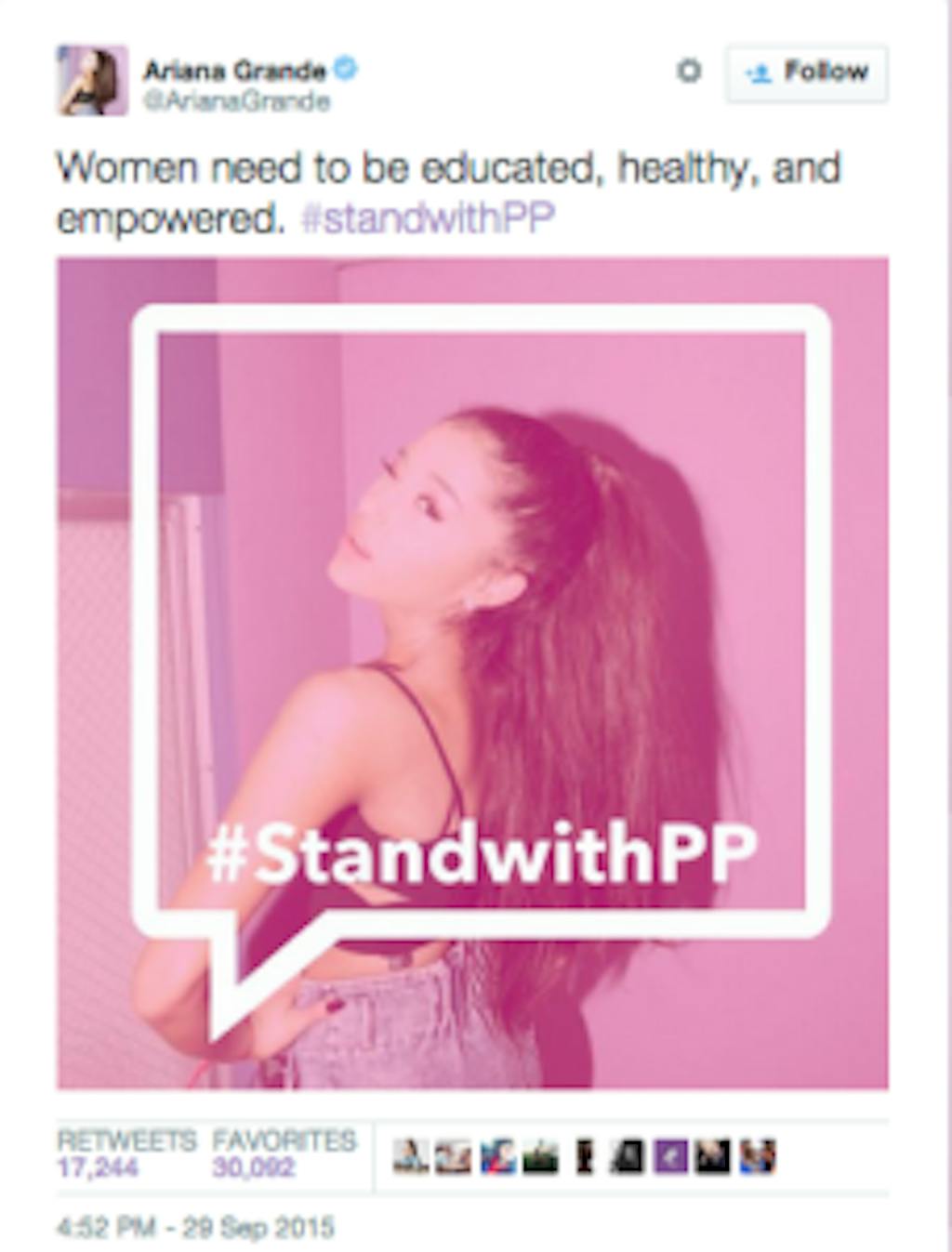 Thanks to their engagement of celebrities and PP influencers and champions, this hashtag had been trending since the anti-choice propaganda videos gained traction, and exploded when the House voted to defund the organization. Some celebritieshave even used it to share their own stories about Planned Parenthood and stress the importance women's healthcare. The point of a good hashtag, strategically used, means you can reach beyond your own followers, and get your message to those that follow your supporters. The simplicity of the request, to just stand with Planned Parenthood, combined with the powerful influence celebs have with their followers, allowed new people to join the movement and thus Planned Parenthood created a movement that went beyond the organization itself. It's no longer just about them—it is about the people behind the posts, who have been sharing their own experiences and through their stories expressing the importance of accessible and affordable reproductive healthcare.
3. Designed Easy-To-Share Stats
As part of the #StandWithPP campaign, Planned Parenthood has made it extremely easy for supporters to tweet and post facts about the true value and services being offered at clinics, in order to combat the falsehoods being spread by anti-choice groups. They've made theses stats available on their website, complete with buttons to share directly on Twitter or Facebook. They are fighting back with facts and statistics and making it easy to spread the word with just one click!
4. Launched a Day of Action: #PinkOut Day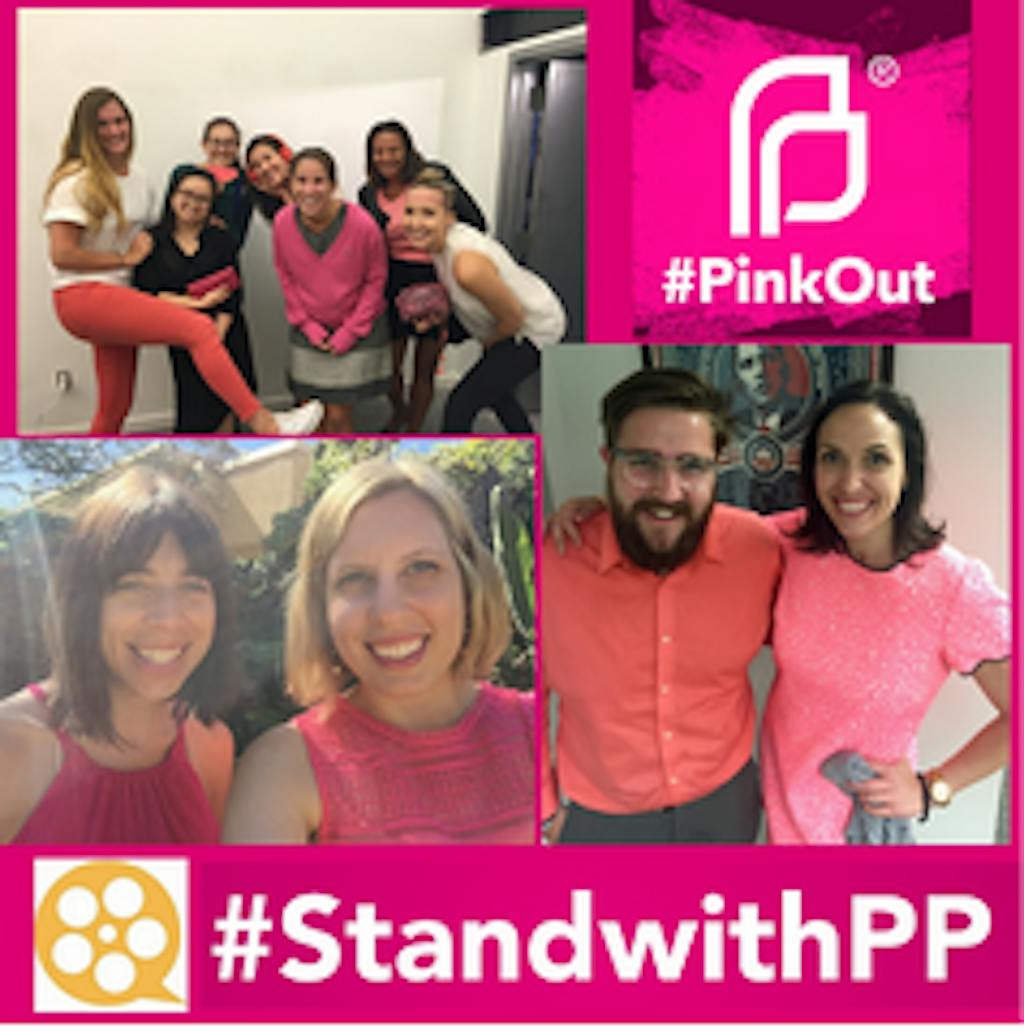 On September 29, the day the House Oversight and Government Reform Committee held the first hearing to address allegations against the organization, Planned Parenthood declared they were going to "fight back" by making September 29 #PinkOut Day. There were rallies in 90 cities, and Facebook was utilized to spread the word. But even if you couldn't make it to your local event, you were encouraged to wear pink and post a selfie using the hashtags #StandWithPP and #PinkOut. As you can see below, Team Picture Motion joined in, along with celebrities includingElizabeth Banks and Elisabeth Moss.
5. Created the #PinkOut Thunderclap
Finally, one more brilliant social media tactic they employed was Thunderclap, which also happens to be one of Team Picture Motion's favorite platforms. For the uninitiated, Thunderclap is a great way to have your supporters simultaneously amplify a common message on Facebook, Twitter, and Tumblr. Using a predetermined message, your supporters agree to have Thunderclap post once on their behalf. At the right moment, like a clap of thunder, you shake the social media world with an immediate outpouring of posts, ideally generating an immediate trend. The Planned Parenthood Thunderclap had 12,871 supporters, and a social reach of 7,862,703.
The aforementioned digital tactics were the result of a very strong and skillfully employed engagement strategy by Planned Parenthood. They knew their audience and how to engage them, and then empowered individuals with digital tools to extend the organization's message beyond just their own followers. As we all know, change can't happen if you only reach the people who already agree with you. While the mass awareness of the campaign is undeniable, the successful impact of their work will be seen in voter turnout and increased support for federal funding of Planned Parenthood. So let's hope we all remember to #StandWithPP long after the pink photos fade from our feeds.
__
By Kait Halibozek: Campaign Coordinator, Los Angeles @KaitH_LA
Kait joined the LA Picture Motion team in 2015. Her prior experience is in media brand strategy and television production. In her former position at brand and content strategy firm Audience Theory, she was responsible for research and social media and content analysis as it pertained to current trends in the television space. Prior to that, she was a member of TakePart Agency Group, Participant Media's cause marketing arm. Kait earned her Bachelor of Arts degree in Film Studies from Wesleyan University in Middletown, CT, in 2010, where she also discovered her passion for social issues including women's rights, LGBTQ rights, and climate change