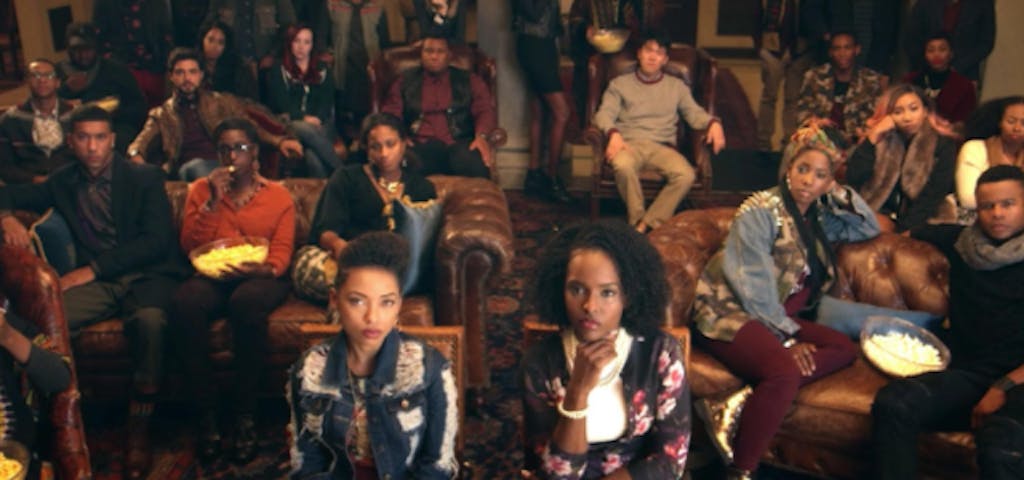 There Has Been a Shift in Television.
I grew up on television. From Friends to How I Met Your Mother, many of my role models lived on screen as I lived through them, seeing what life beyond my small hometown could bring. But when I left, those role models didn't account for what it would be like to be an African American living in America or navigating an elite Predominately White Institution (PWI). I soon realized I truly never once had the luxury of easy relations from a television show. That is, until the shift.
Have you felt it? It may be small, but a new onscreen era has blossomed: the black television universe. Atlanta, Insecure, Black-ish, Scandal, How to Get Away With Murder, Empire, Queen Sugar, and Powerare only a few of the shows that have overtaken a white dominated market with success. These new shows have developed a platform for not only black actors but also black directors, black writers, black producers, and — most importantly — black viewers.
Spanning from broadcast networks to digital streaming platforms, the newest addition in the black television universe is Dear White People, a 2017 Netflix Originals release. In this show, Justin Simien, director of the independent film hit Dear White People (2014), continues his character's stories displaying the complicated struggles black students face while navigating an elite PWI. This story mirrors my experiences attending college. Even though it is a satirical comedy, Dear White People was the first show with powerful identification and relation to my life through real issues, having true potential to open up real conversations to all viewers about minorities on elite campuses.
"Life imitates Art far more than Art imitates Life"
In one episode, two students engage in a fight at a party, one is black and one is white. When the security officers arrive on the scene, one asks the young black male if he is a student at the school. Understanding his place within a cop's prejudice, the black student promptly says yes, but the officer still asks for identification, not trusting the student. After asking twice he pulls a gun and yells his demands with a deadly weapon. The student shakily hands over the identification and the tension is lowered for the cops but not the young black male who may have died over a piece of plastic. Did this happen at Winchester, the fictional college in Dear White People, or Wesleyan, the east coast liberal arts institution I currently attend? What's disheartening is that I could see the answer being my school. Dear White People and Winchester, gives honest black storylines that could happen to any young black student on a campus.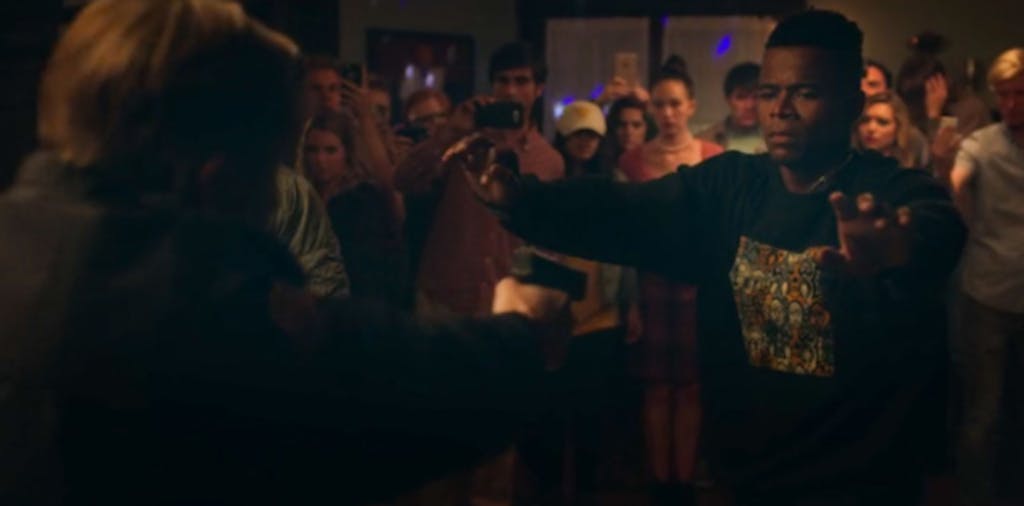 An athletic team dressing as convicts for Halloween, white supremacist signs posted around campus… these are just a few of the issues that plagued Wesleyan University in 2016 alone. Both Winchester and Wesleyan prove that no amount of education can dispense of racism, even on elite college campuses. What do you think happened to the officer in the show? If you guessed that nothing happened to him, you would be correct. Given recent events and American history, this will sadly not come as a surprise. The disconnect between the administration that allows these moments to happen, and the neglected students of color, is something Dear White People captures well. At Wesleyan voices are lost when talking to the administration about campus issues, forcing students take more radical avenues such as protests and marches. The Is This Why? campaign launched in 2015 trying to communicate the struggles faced by students of color on campus who constantly feel the administration's inadequate support, lack of counseling, and shortage of spaces that are easily available for non-students of color. The theater and film departments recently faced backlash from their students as questions of diversity in staff were raised, and unanswered. Moreover, the president of the university suddenly called for affirmative action of conservative ideas soon after an endowment gift of $3 million from a trustee came through. These issues plague my world everyday on campus, and while it is nice to escape to television for a break from the real world, shows like Dear White People, prove televisions worth beyond entertainment. There is something about seeing a struggle you have gone through played out on television that gives validation through relatability, and becomes its own form of counseling. Using media to call attention to the issues faced by young minorities is new and unorthodox to the widespread reach of television, but a needed idea in the industry.
Expanding Television
Dear White People does have issues as is often the case when powerful content is built around the structure of a television show. The balance between satire, comedy, romance, and progressive ideas can be a little muddled at times, causing me to question where the show is trying to get the viewers to focus. The characters feel built around stereotypes, which can lead to a lack of development individually. The comedy is out of date, and the romance is misplaced such as during times of protest. But to me, these details don't matter, as much as the impact a show like this can have on a person. Dear White People shows the power and importance of television and media within today's society. Opening eyes to the difficulties young students of color face, creating conversations about PWIs, or finally giving minorities in college a relatable show creating a sense of importance and notice from others, are immeasurable impacts the media industry has been deeply lacking since the beginning. The show is yet another chapter in the black cinematic universe helping to change and expand television to give more representation and relatability to the viewers and help open doors for more creation of honesty and open content.
Dear White People is currently streaming on Netflix. You can watch a trailer here.
__
By: Khephren Spigner, LA Intern
Originally from Southern California, Khephren attends school at Wesleyan University in Connecticut, double majoring in Film and Sociology. Outside of academics he works within the Admissions Office planning events and engaging with prospective high school students as well as working with children at the local children's museum. Khephren also balances playing varsity football, singing in an a cappella group, and running several clubs focused on issues of social justice such as Invisible Men and the Edgar Beckham Social Justice Awards Committee. Previously he has interned at the National Baseball Hall of Fame and Museum as the Programming Intern where he was responsible for day to day operations as well as major summer events. Through his school and work Khephren has learned his passion for helping people and believes in using his position to help improve others' lives, whether through film or social reform.