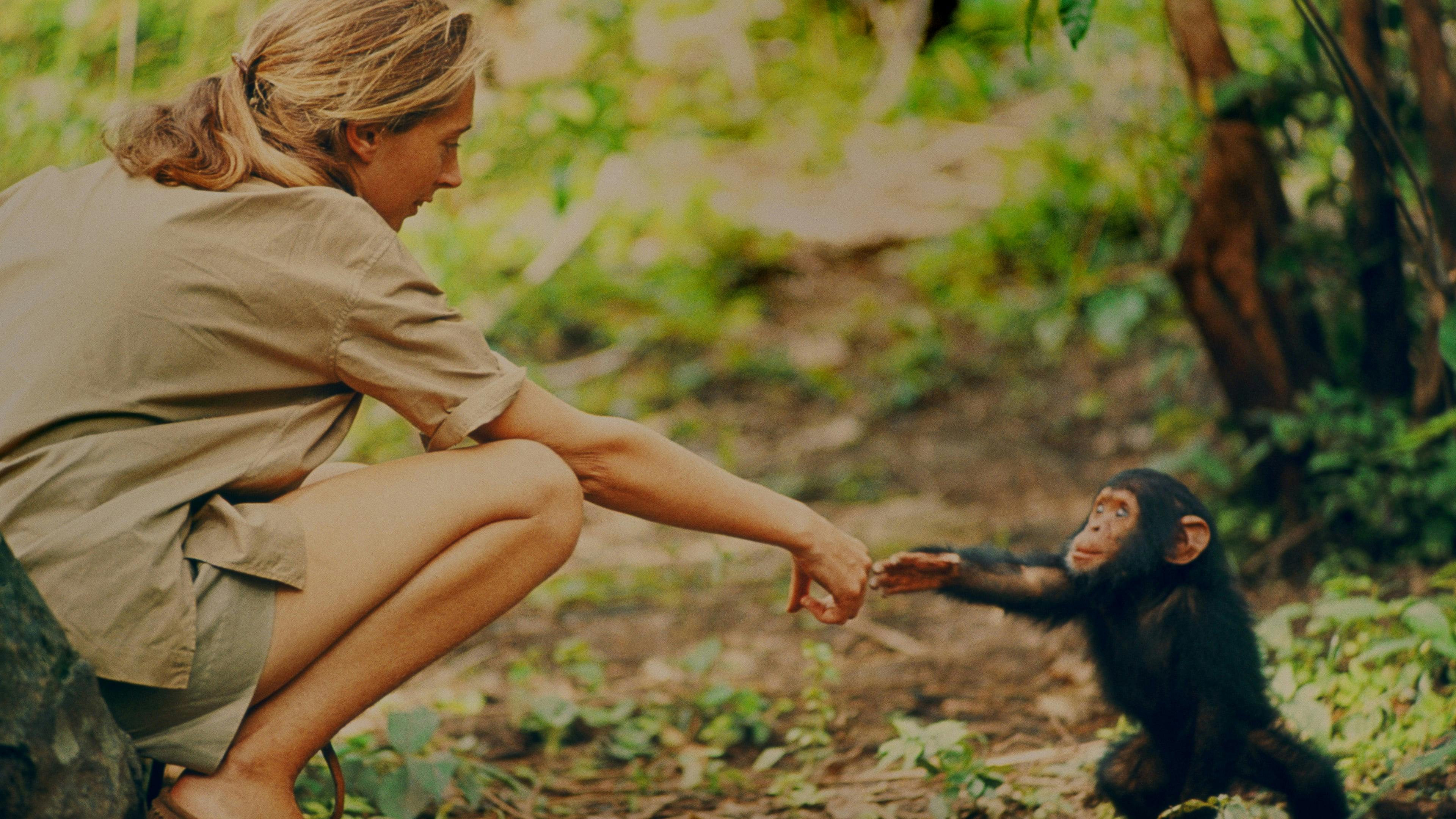 About
Drawing from over 100 hours of never-before-seen footage that has been tucked away in the National Geographic archives for over 50 years, award-winning director Brett Morgen tells the story of JANE, a woman whose chimpanzee research challenged the male-dominated scientific consensus of her time and revolutionized our understanding of the natural world. Set to a rich orchestral score from legendary composer Philip Glass, the film offers an unprecedented, intimate portrait of Jane Goodall — a trailblazer who defied the odds to become one of the world's most admired conservationists.
Director: Brett Morgen
Impact Goals
The campaign for the theatrical release of JANE sought to exposing students to Dr. Jane Goodall's work and potentially fostered a new interest in science, celebrate the women in science and the importance of scientific field research, and champion the need to defend wildlife and protect their habitats. Through the JANE broadcast premiere watch parties and partnerships program, Picture Motion and National Geographic sought to create a meaningful experience for watching the film and help inspire young adults and children to be like Dr. Jane Goodall.
Strategy
Managed theatrical outreach and engagement around JANE in 15 cities from October 20th to December 10th, 2017, working with student groups, science practitioner networks, and wildlife advocates nationwide.
18 Partner organizations promoted the broadcast premiere, reaching 4.6 million social media followers
500 National Geographic party packs were delivered to U.S. based broadcast premiere watch party hosts, containing fun JANE swag and snacks
Results
Picture Motion distributed 5,109 total theatrical tickets, including to 1,175 high school students and teachers through field trips in Seattle, Los Angeles, and New York City.
Picture Motion worked with 7 organizations to promote the theatrical release on social media and with promotional articles including The Humane Society, In Defense of Animals, David Bohnett Foundation, Leonardo DiCaprio Foundation, World Wildlife Fund, International Fund for Animal Welfare, and The Geena Davis Institute on Gender in Media.
600 Watch Parties took place during the broadcast premiere
13,935 Watch party attendees participated in 45 U.S. states and 7 countries worldwide