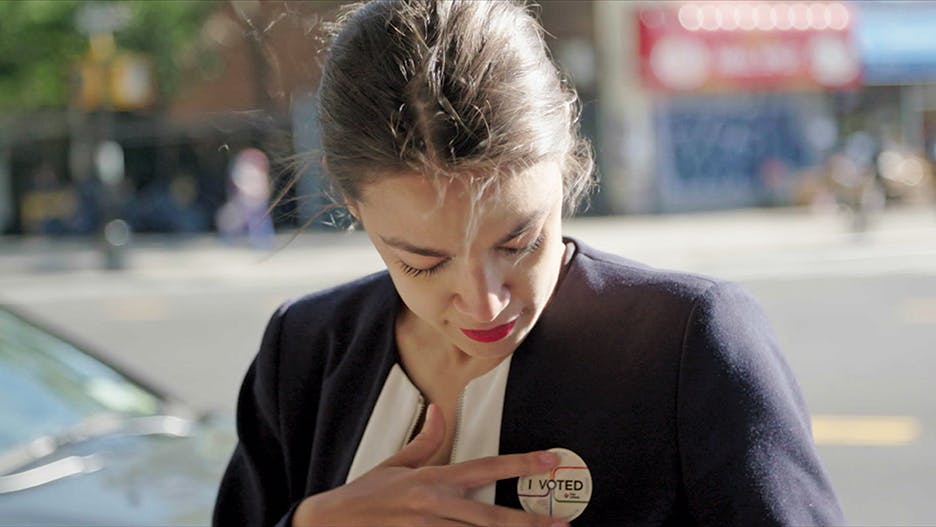 About
When tragedy struck her family in the midst of the financial crisis, Bronx-born Alexandria Ocasio-Cortez had to work double shifts in a restaurant to save her home from foreclosure. After losing a loved one to a preventable medical condition, Amy Vilela didn't know what to do with the anger she felt about America's broken health care system. Cori Bush was drawn into the streets when the police shooting of an unarmed black man brought protests and tanks into her neighborhood. Paula Jean Swearengin was fed up with watching her friends and family suffer and die from the environmental effects of the coal industry.
At a moment of historic volatility in American politics, these four women decide to fight back, setting themselves on a journey that will change their lives and their country forever. Without political experience or corporate money, they build a movement of insurgent candidates challenging powerful incumbents in Congress. Their efforts result in a legendary upset.
Impact Goal
Leverage the film's inspirational message to encourage students from communities typically underrepresented in politics to become more civically engaged.
Strategy
Partner with organizations working towards boosting civic engagement among women and people of color, providing the film as a tool for organizing.
Collaborate with key partners to organize five word of mouth events, raising awareness of the film and campaign amongst target audiences
Organize field trips for students to movie theaters opening weekend in four theatrical markets
Cover transportation costs for schools to ensure there were no barriers to participate.
Results
1,134 students and leaders from 26 schools and organizations participated in the field trip program
100% of attendees said that the film resonated with their students


Watch the Trailer