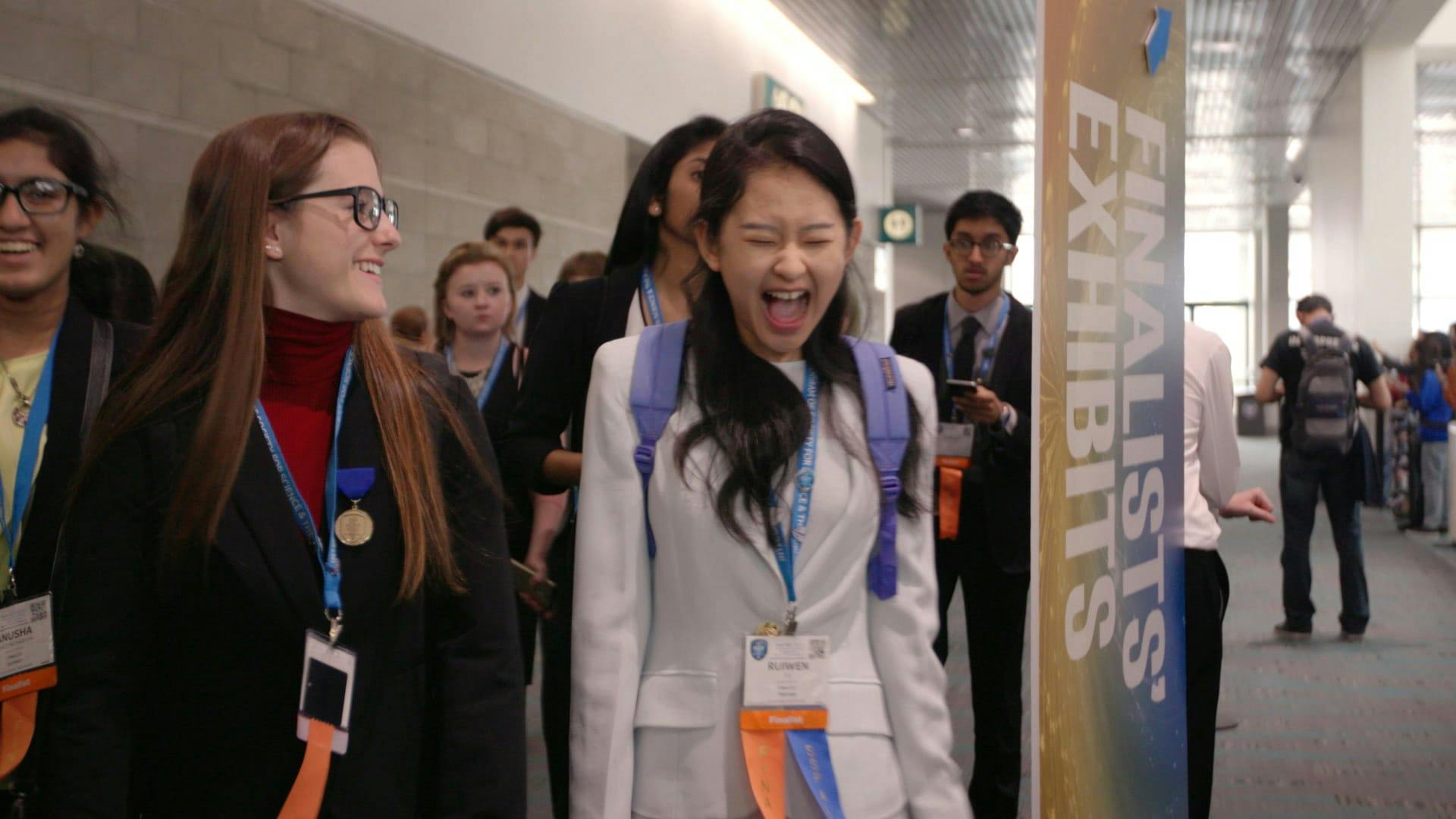 About
Filmmakers follow nine high school students from around the globe as they compete at an international science fair. Facing off against 1,700 of the smartest teens from 78 countries, only one will be named Best in Fair.
Director: Cristina Costantini
Impact Goal
Increase visibility of the film, connect with diverse audiences, and get students excited about STEM and science fairs.
Strategy
Organize a screening tour to bring the film to as many high school students across the country as possible.
Create extensive resources and supplementary content to enhance screenings and encourage students to participate in STEM
Results
Engaged 61 schools and 6 organizations with 4,522 total tickets purchased across 8 cities
4,370 total screenings, reaching an estimated 304,054 students and community members
Screenings hosted in 2,244 cities within all 50 U.S. states and Washington D.C., along with 5 additional countries
1 in 4 surveyed screening hosts indicated that their students were more motivated or inspired to take part in a science fair or intensify their involvement in STEM after watching the film
Watch the Trailer