Hi friends!
Since we've last talked we've had a wave of exciting changes at PicMo. Last month we released our 2018 Impact Report, . And while you're here, how do you like our newly updated !
We've been making the rounds at festivals and speaking events. Christie and Megan Vandervort attended Summit Series and Christie went on to check out Arthouse Convergence, while Shadi led a panel with Made in NY Fellows about partnership development and marketing strategies. A group of us also last month.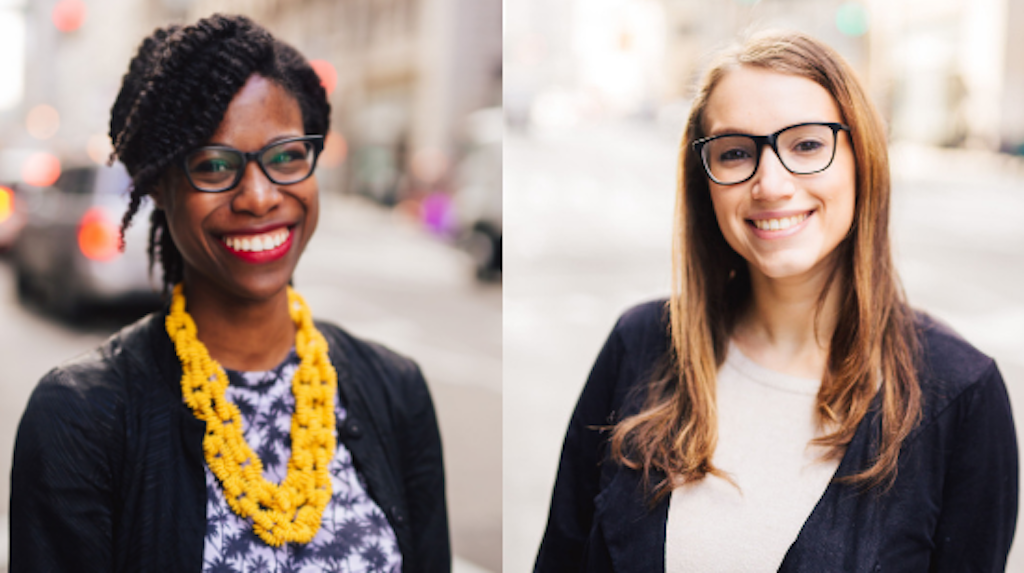 We also have two new members of our team! Meet Denae Peters, Director of Impact Distribution, and Lillie Fleshler, Coordinator of Impact Distribution. We're so thrilled to have their brains and expertise at Picture Motion.
Warmly, Team PicMo
–––––––––––––––––––––––––––––––––––––––––––––––––––
FREE SOLO Encourages Students To Pursue Their Goals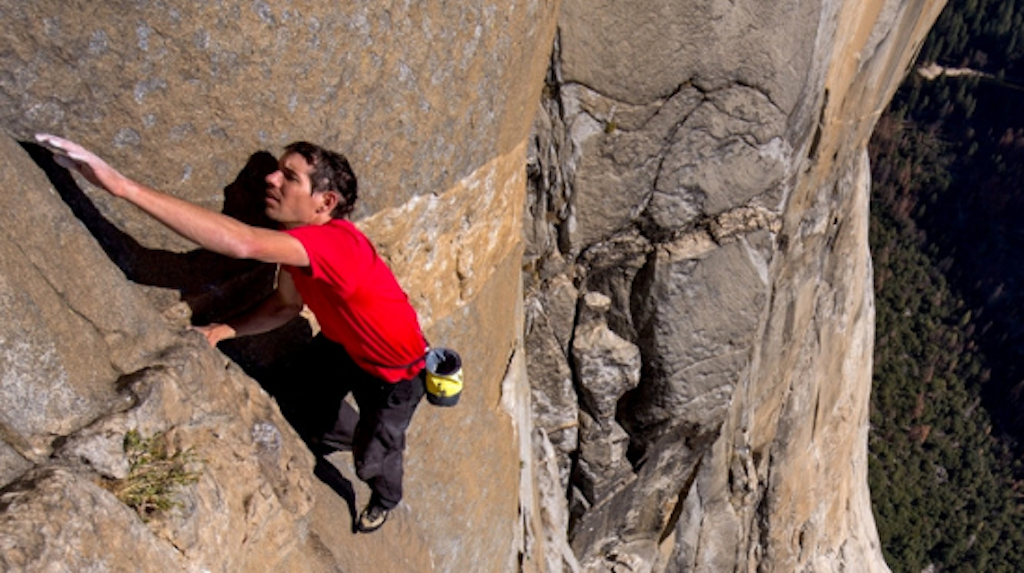 National Geographic's Oscar-nominated documentary follows legendary climber Alex Honnold as he becomes the first person in history to free solo climb El Capitan, Yosemite's 3,000 rock face. With no ropes or safety gear, he completed arguably the greatest feat in rock climbing history. We worked on behalf of National Geographic to send students across the country to see this incredible film for free in theaters opening weekend, with the goal of inspiring them to work through their bucket lists and pursue their goals. Students then received a letter from the directors and a FREE SOLO notebook which encouraged students to challenge themselves by tackling their own bucket lists. FREE SOLO set the record for highest per screen average ever for documentaries at the indie box office.
"The kids loved the film, and we discussed its important themes before we left the theater… with passion, perseverance, and patience, you can accomplish amazing things… make sure you are accomplishing goals and dreams for the right reasons. Nobody changed the world being cozy and happy, and if there's something you absolutely love doing, and can get paid for doing it, life can be pretty wonderful! Thank you again for making this experience possible!"
– TEACHER IN NEW YORK, NY
–––––––––––––––––––––––––––––––––––––––––––––––––––
UNLIKELY Investigates America's College Completion Crisis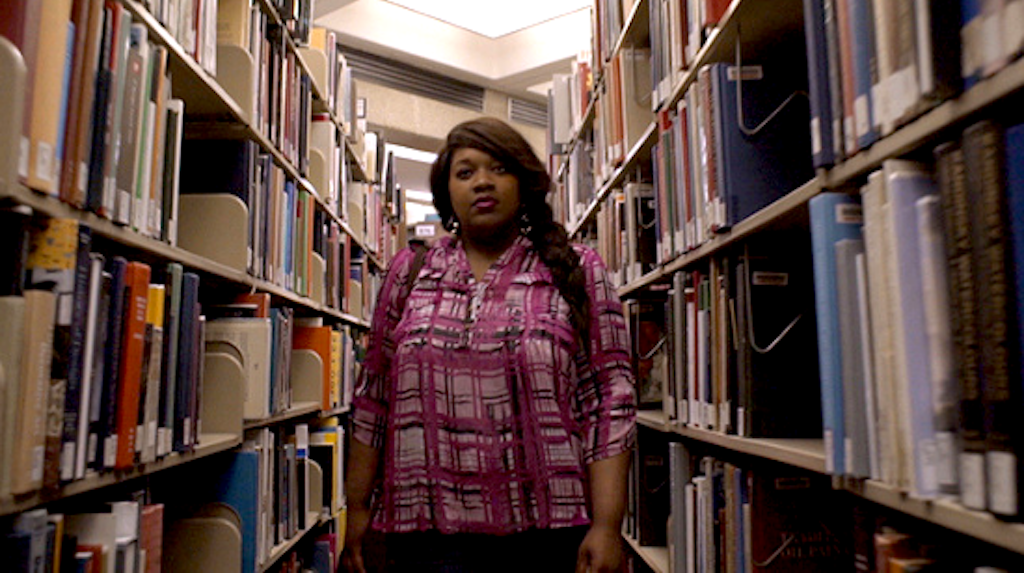 From filmmakers Adam and Jaye Fenderson, investigates America's college completion crisis through the lives of five diverse students as they fight for a second chance at opportunity, and highlights the innovators reimagining higher education for the 21st century; featuring interviews with LeBron James, former Starbucks CEO Howard Schultz, and our nation's leading voices in education. We are currently facilitating a robust screening tour to bring the film to colleges, universities, ed tech companies, conferences, and local governments nationwide to spark conversations around this pressing issue with students, administrators, and local officials alike, with over 60 screenings confirmed to date. If you are interested in hosting a screening of UNLIKELY to your community, please complete this .
–––––––––––––––––––––––––––––––––––––––––––––––––––
Fred Rogers Inspires Kindness and The Next Generation In WON'T YOU BE MY NEIGHBOR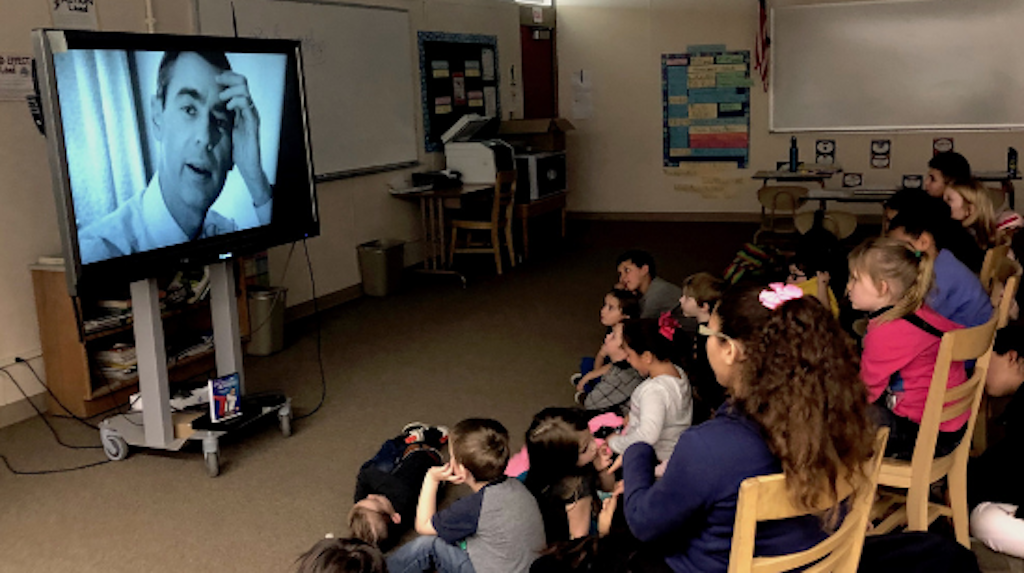 In , Academy Award-winning filmmaker Morgan Neville looks back on the legacy of Fred Rogers, focusing on his radically kind ideas. In just one month, we coordinated over 300 screenings. These results are a testament to Fred's enduring legacy and his ability to inspire a whole new generation. Screenings were held across the country, from elementary, middle and high schools, to community centers, to humanitarian and educational non-profits, to anti-bullying and youth advocacy organizations. Audiences participated in activities Fred himself would have championed: book drives, kindness campaigns in school, staff trainings, and activities with local groups and shelters.
–––––––––––––––––––––––––––––––––––––––––––––––––––