This month we reflect on the incredibly meaningful, beautiful, and often difficult journey of motherhood. To be a mother can be an empowering choice for many, but should remain that, a choice. We must protect the right to choose.
The attack on reproductive rights across America through dangerous pieces of state legislation that impose a near-total ban on safe medically-assisted abortion is deeply upsetting and against our constitutional rights to our bodies. Making abortions illegal will not end abortions. It will put more lives at risk. It will predominantly impact people of color. And it will negatively affect those who are struggling financially. We must support those who choose not to have a child and ensure that those who choose to are equipped with the tools and resources needed to do so. If you would like to takeaction:
As you can tell, we are deeply troubled by these laws but please note that these views are our own.
As we continue to fight for our rights, we turn to film and media to help inspire audiences and foster movements. Last week our Director of Impact Distribution, Denae Peters, joined an impressive group of industry professionals to talk about how doc filmmakers can launch their work into the world and make a difference. Thanks to DOC NYC, IFC Center and Impact Partners for hosting such an informative event!
This Wednesday, our VP of Impact Distribution, Ellis Watamanuk, will be in DC for in Washington, D.C. while on Friday, Christie Marchese will be leading a session on Partnerships and Outreach at the annual IFP Center Documentary Lab. For more info on the Documentary Lab and the filmmakers in it, .
In solidarity, Christie & Wendy
---
GHOST FLEET Sheds Light On The Dark Role of the Seafood Industry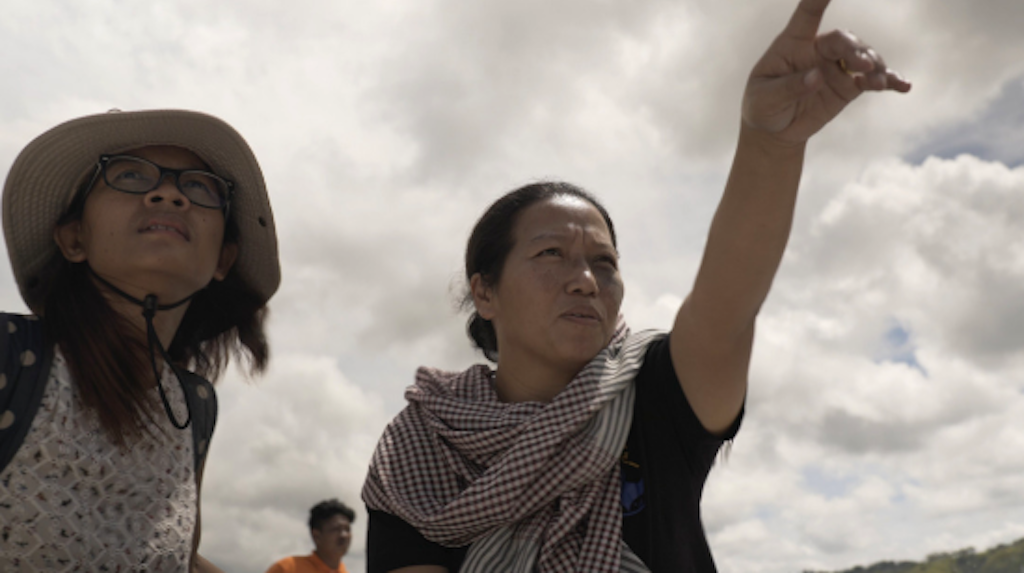 58% of the world's oceans are unprotected, leaving ecosystems vulnerable to illegal fishing and dangerous labor practices. If you eat fish at least 5 times a year, some of it was likely caught illegally, unreported or unregulated — and may have been a product of forced labor. follows a small group of Thai activists who risk their lives to find justice and freedom for enslaved fishermen, revealing stories of survival and a criminal conspiracy at the heart of the global seafood industry. In the upcoming months, Picture Motion will be hosting premiere screenings across the country in communities aimed at gathering the fishing industry, human rights activists, and ocean conservationists to discuss the film and hear their thoughts about how we can create a better world one story at a time. Where does your seafood come from? It's time to demand more transparency in our seafood supply chain. Help put an end to overfishing. Text GHOST to 52886.
---
BEDLAM Sheds Light On The Importance of Healthcare during Mental Health Awareness Month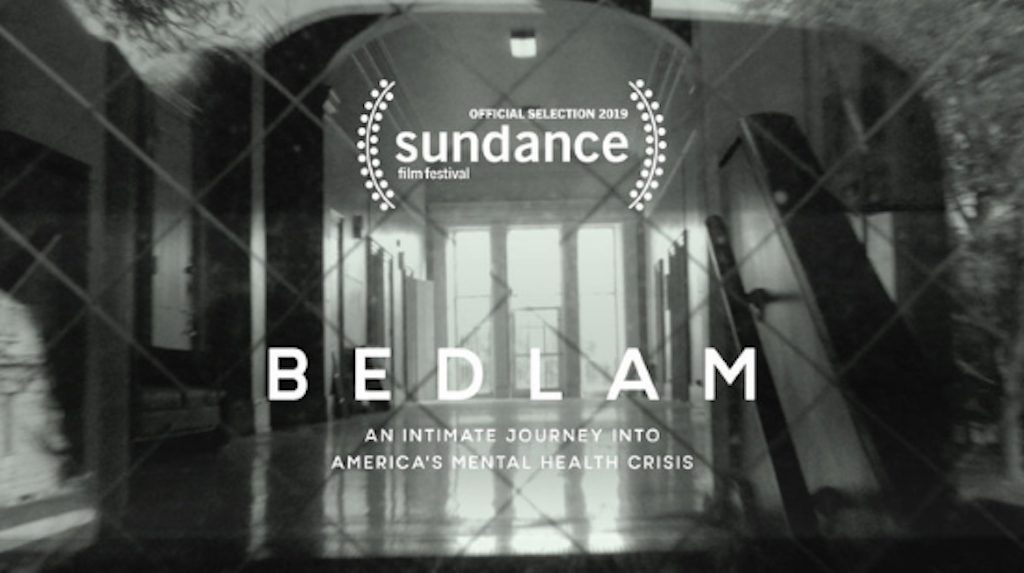 Healthcare is not only physical — prioritizing mental health is just as vital. May is Mental Health Awareness Month which aims to fight stigma, provide support, educate the public, and advocate for policies that support people affected by mental illness. This mission is incredibly important as 1 in 25 adults in the United States experience a serious mental illness in a given year. While mental illness may be relatively common, on average, those with mental health conditions face an 11-year delay between experiencing symptoms and starting finally treatment. This is generally due to prejudice and discrimination around mental health, along with financial barriers around the cost of healthcare. The symptoms that many people face are completely treatable through therapies or medication, yet less than half of Americans faced with these symptoms get the help they need.
BEDLAM, a documentary by filmmaker and psychiatrist Ken Rosenberg, exposes and explains the nation's mental health crisis as he follows those suffering from chronic psychiatric conditions. Facing shame, an uneducated public, lack of resources, and a broken healthcare system– their suffering is worsened and their untreated symptoms have pushed them into the ER, jail, and homelessness. To learn more, and sign up for the BEDLAM newsletter.
---
KNOCK DOWN THE HOUSE Follows Women Who Built Powerful Grassroots Campaigns in 2018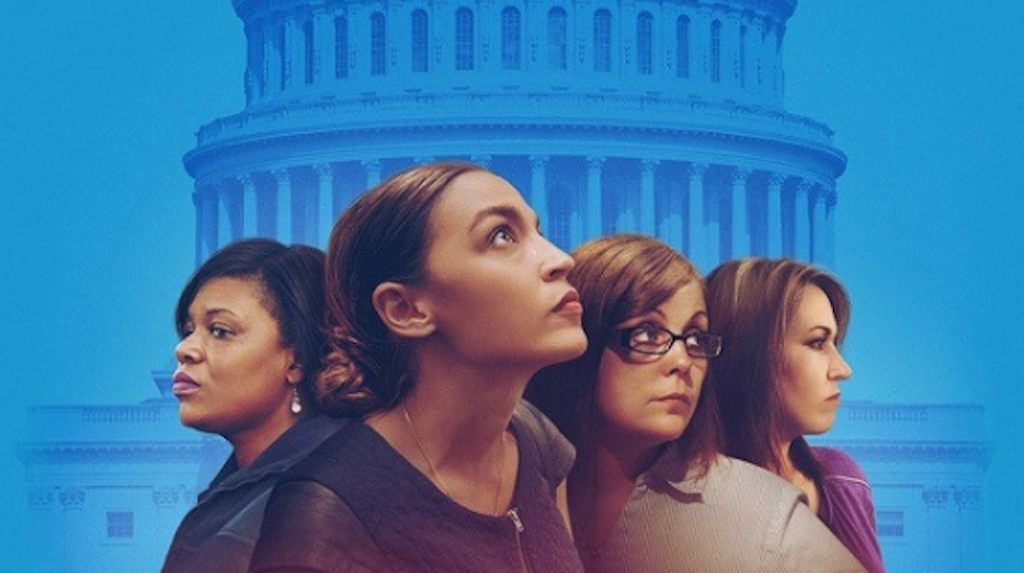 follows four determined women – Alexandria Ocasio-Cortez, Amy Vilela, Cori Bush, and Paula Jean Swearengin – who challenged big money politicians in the 2018 race for Congress. At a moment of historic volatility in American politics, these women decided to fight back, setting themselves on a journey that would change their lives and their country forever. Without political experience or corporate money, they built a movement of insurgent candidates challenging powerful incumbents in Congress. Their efforts result in a legendary upset. This month, Picture Motion and Netflix brought over 1,100 students and teachers see KNOCK DOWN THE HOUSE in theaters across the country with a field trip program in 4 cities. KNOCK DOWN THE HOUSE is streaming on Netflix now. If you're interested in bringing this film to your community by hosting your own free screening email .


18 community screenings of ASK DR RUTH at Jewish community centers and synagogues along with refugee and immigration organizations
803 total screenings of PARIS TO PITTSBURG
160 community screenings of ARTIFISHAL
21 partners have posted about GHOST FLEET, reaching a total social media audience of 2,640,199
70 screenings and counting for RIGGED
7800+ people will be seeing ROLL RED ROLL at our community and classroom screening events this month