With headline after headline hitting us like a punch in the gut, from the overturning of Roe v. Wade, persistent gun violence tragedies, attacks on trans and queer folks, violence against Black and Brown bodies, lives lost through poor governance, and the celebration of a country failing us as indigenous people go missing and murdered, it sometimes feels like movies and entertainment should be a second thought – especially as the issues closest to us continue to lay heavy on our mental and physical wellbeing. But stories are more important than ever.
Art expresses this moment in time, the pain and the progress, in ways that not only help us work through it but open up dialogue, shift perspectives, and bridge divides. It offers us space to vent and find solace through others who share our experiences. It can bring joy – a powerful act of resistance. At Picture Motion, we will continue prioritizing the telling and sharing of stories and using those stories to cultivate community and progress.
With the federal government and Supreme Court failing us at every turn, we are shifting our attention to local leaders and community organizations that are deeply entrenched in the work, especially local chapters and smaller nonprofits working directly with the communities they serve every day. In this newsletter, we call you to share an organization with us that brings you hope or inspires you into action or to share the name of a community leader who is standing up for the issues affecting you in your community.
In solidarity, Team PicMo
---
Team PicMo at Tribeca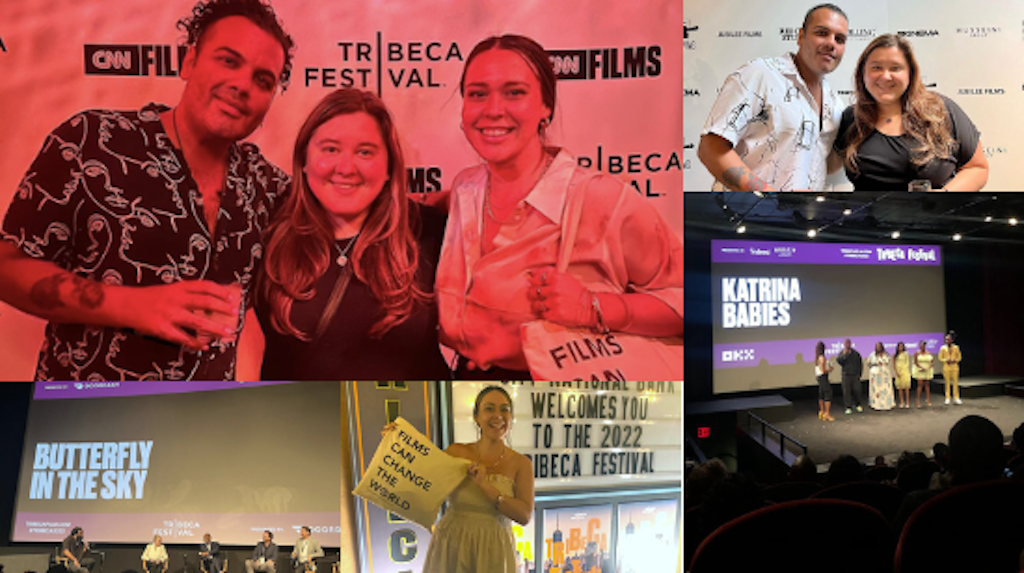 Picture Motion COO, Juliette Richey, Director of Strategy & Impact, Asif Khan, and Sr. Manager of Business Development, Kayla Kaipolani Carroll, attended the 2022 Tribeca Festival in NYC. We were able to watch some fantastic films and documentaries, engage with VR and AR projects with a social impact lens such as the LGBTQ+ VR Museum, attend premieres with incredible standing ovations, and meet with filmmakers who are changing the world through their art. We saw so many impactful projects, and some of our favorites included Butterfly In The Sky, Katrina Babies, After Sherman, The Rebellious Life of Mrs. Rosa Parks, and Endangered.
---
Connecting youth & tennis communities through Citizen Ashe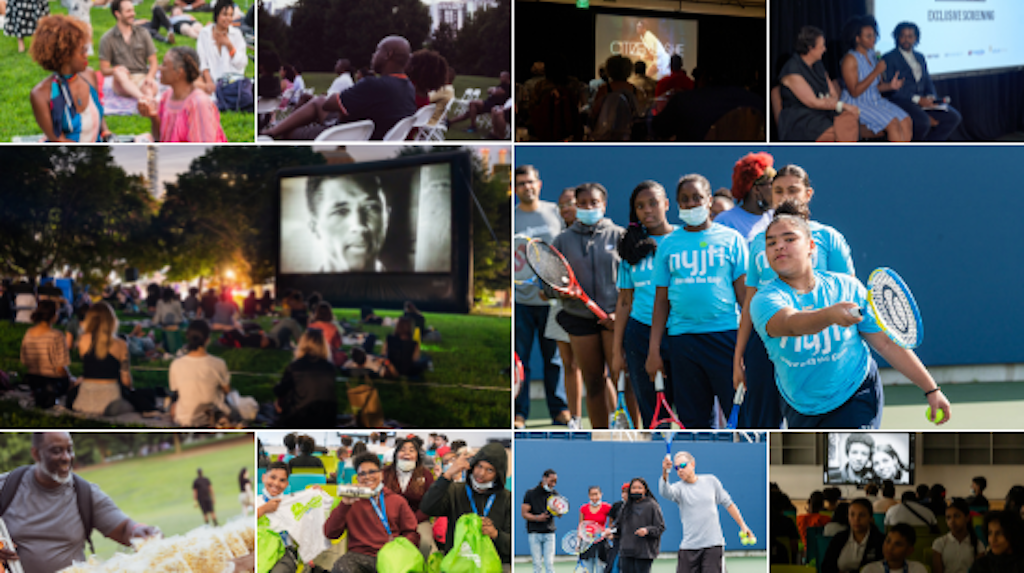 Picture Motion has been coordinating special screenings of Citizen Ashe, a feature-length documentary that explores the enduring legacy of tennis great and humanitarian Arthur Ashe, tracing his personal evolution from sports legend to global activist, in partnership with CNN Films in celebration of the enduring legacy of tennis legend. Alongside the screenings, we've hosted free tennis clinics and other special engagements.

On Friday, June 10, 2022, CNN and Picture Motion partnered with New York Junior Tennis and Learning and Rooftop Films to host a screening and tennis clinic at the Cary Leeds Center in the Bronx, inviting 100 students engaged in the NYJTL program aged 10-14 to watch Citizen Ashe. A special VR experience on Ashe was also available and will remain on display at the center for visitors all summer long. The exclusive screening tour also made stops in Brooklyn and Queens, New York connecting with community partners Fort Greene Park Conservancy, Fort Greene Tennis Association, Kings County Tennis League, The Layout, and the New York City Council. Then stopping in Atlanta, Georgia at Piedmont Park where CNN's Senior Vice President & Chief Diversity, Equity & Inclusion Officer, Johnita P. Due, spoke with Cee Jai Jones, Director of Diversity at the National Junior Tennis and Learning, and Rodney Harmon, Head Women's Coach at Georgia Tech.

The screening journey continued with additional stops in Los Angeles, California where our CEO, Brian Walker, moderated a panel discussion after the screening of the film with Patricia A. Turner, PHD and professor in World Arts & Cultures/Dance and African American Studies at UCLA, and graduate student of the Arthur Ashe Oral History Project, Chinyere Nwonye. The final stops of the tour took place in Richmond, Virginia and St. Louis, Missouri where COO, Juliette Richey, and Director of Digital Organizing, Aliya Khan, worked on the ground with local partners Herta Shikapwashya of St. Louis City Tennis, Forest Part visitor center, and Dwight Davis Tennis association to bring the film and a free tennis clinic to the community.

Check out the Citizen Ashe discussion guide and watch the trailer here.
---
Color of Care addresses racial disparities in healthcare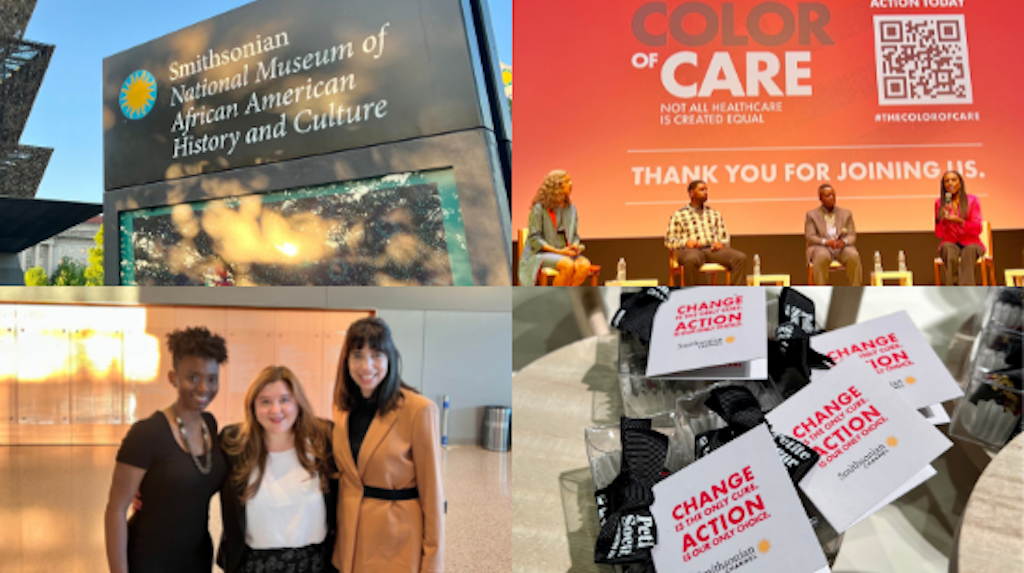 Last month, Picture Motion's own Juliette Richey, COO, Sheryl Gaunlett-Jadrosich, Sr Project Manager, and Wendy Cohen, Co-Founder & Board Member, attended the premiere night for The Color of Care. This vital documentary by the Smithsonian National Museum of African American History and Culture directed by Yance Ford and produced by Oprah Winfrey exposes the deep-seated racial disparities in healthcare in the US and examines how COVID-19 exposed the tragic consequences of these inequities.

Picture Motion is proud to be furthering the movement around the film by leading the social impact campaign for The Color of Care by providing strategy advisement, curated partnerships, development of a Digital Impact Hub, creation of supplementary educational materials, and grassroots screening activations in key communities, such as medical students and healthcare practitioners.

We urgently must address these inequities in our medical system. Learn more about how you can take action at thecolorofcare.org.
---
We created an engagement guide for the Choices short film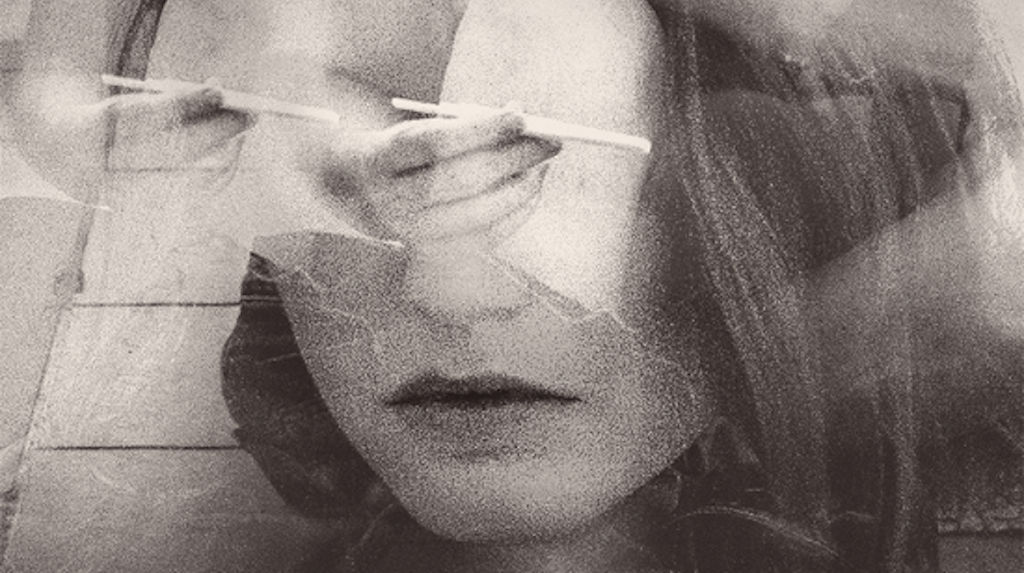 Choices is a short film by director Erica Rose and writer Jess Jacobs starring Jess Jacobs, Paige Gilbert, and Alysia Reiner. In the film, 27-year-old Zazie Clarke is forced to make a choice following an unexpected pregnancy leading her to finally face adulthood, finding vulnerability and a deeper connection to the women in her life than she ever knew was possible.

In this critical moment for reproductive health in the US, Picture Motion curated an engagement guide for the film that was presented at the film's premiere at the Seattle International Film Festival last month. The guide allows audiences to reflect on the film as well as their own thoughts and understandings of abortion and prompts them to take action around protecting choice and autonomy of the bodies of women, trans men, and nonbinary folks. With the Supreme Court overturning Roe vs. Wade many are being left without the option of a choice at all. The Choices team is continuing to use the film as a conversation point, hosting screenings and action initiatives. Check out the Choices guide and take action around this critical issue here.
---
Introducing the Picture Motion College Ambassador Program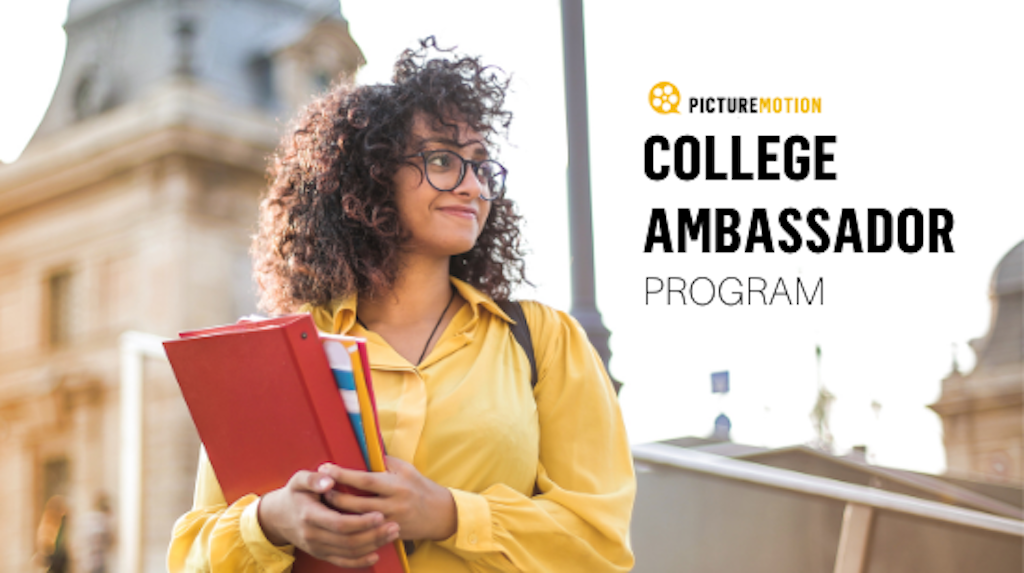 We are seeking to engage the next generation of impact producers, activists, and storytellers by creating an on-campus ambassador program to bring impactful projects to students nationwide who strive to make exceptional, long-lasting impact with work beyond the story.

Every semester students are invited to host one screening per month on-campus (in-person or virtual) in addition to hosting additional engagements like a discussion, action, participation in a focus group, or social media engagement after each screening. We're offering these student ambassadors a slate of PicMo's current impact films and media along with promotional materials, discussion and take-action guides, and resources to familiarize them with impact producing, along with unique industry opportunities.

Do you know of any students or educators interested in engaging with our new initiative? Have them complete our short sign-up form for the program. We are so excited at the opportunity to bring fresh creativity and insight to the world of impact producing!


Shared ​​Citizen Ashe with 5K+ partners
Connected 72 top journalism and free-press organizations with Endangered.
80 downloads of our Recipe for Change: Amplifying Black Women discussion guide
1,600+ clicks of digital engagement through The Color of Care impact hub microsite & discussion guide
6 impact events were produced for Citizen Ashe