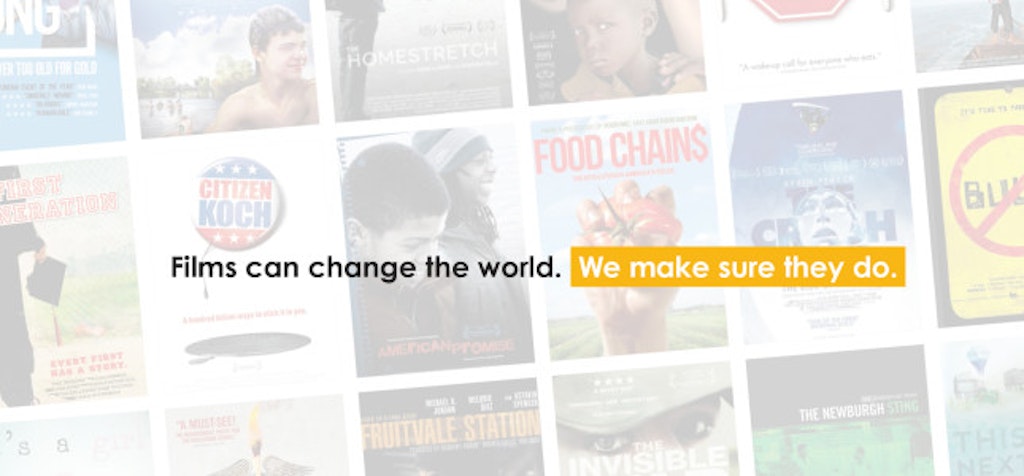 Every month, Picture Motion sends a newsletter email update to highlight the latest and greatest news from our many wonderful film projects. Learn more about the incredible impact these films are having and join our newsletter mailing list to get involved!
A Note from PicMo
It's April! Which means it's time for the Tribeca Film Festival in NYC! We are honored to be working with three documentaries in the festival: LA 92, FROM THE ASHES, and CITY OF GHOSTS. We are equally stoked to have the first VR project we've ever been involved with at the festival! STEP TO THE LINE brings you into the world of Defy Ventures and their work inside America's prisons. See it at the festival, or (ehem) Mark Zuckerberg's Facebook page.
These projects bring an extremely diverse array of topics to the festival. From citizen activism in Syria, to the environmental implications of coal and future of green energy in America, and from the 1992 Rodney King riots on the Los Angeles streets, to inside our nation's prisons and into the shoes of the incarcerated. They do have one common foundation however – a strong mission to shine a light on injustice and the opportunity for change, all through the power of film.
Now more than ever, we need these impact-driven films to provide important lessons from the present and past, and inspire us to create a better future. Send us a tweet to tell us about a project you're excited about and let's continue the conversation!
CBCF Screens AMERICA DIVIDED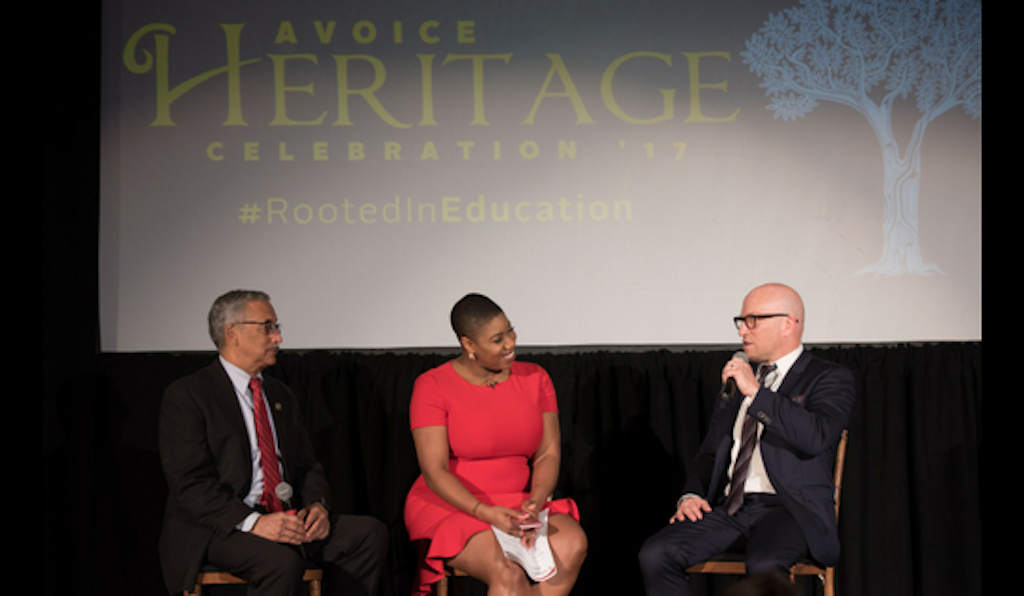 For AMERICA DIVIDED's #BridgeTheDivide challenge, Picture Motion confirmed over 250 screenings of the docu-series in the first 100 days of the new administration. From free screenings in churches and townhalls, to larger-scale events and conferences, we've been dedicated to extending the impact of this important series to as many communities as possible. On Wednesday March 29th, there was a screening of the AMERICA DIVIDED education story featuring celebrity correspondent Jesse Williams at the Congressional Black Caucus Foundation's AVOICE Heritage Celebration at the Mead Center for American Theater. The event lauded the legacy of African-American legislators and acknowledged efforts made to preserve African-American legislative history. The evening also served as a fundraiser for the Avoice Virtual Library Project, an online repository that captures the legislative and political achievements of African Americans in Congress. Following the screening of our episode, AMERICA DIVIDED co-creator Solly Granatstein spoke on a panel. Join our cause and request your own AMERICA DIVIDED screening!
HBCUS + LA 92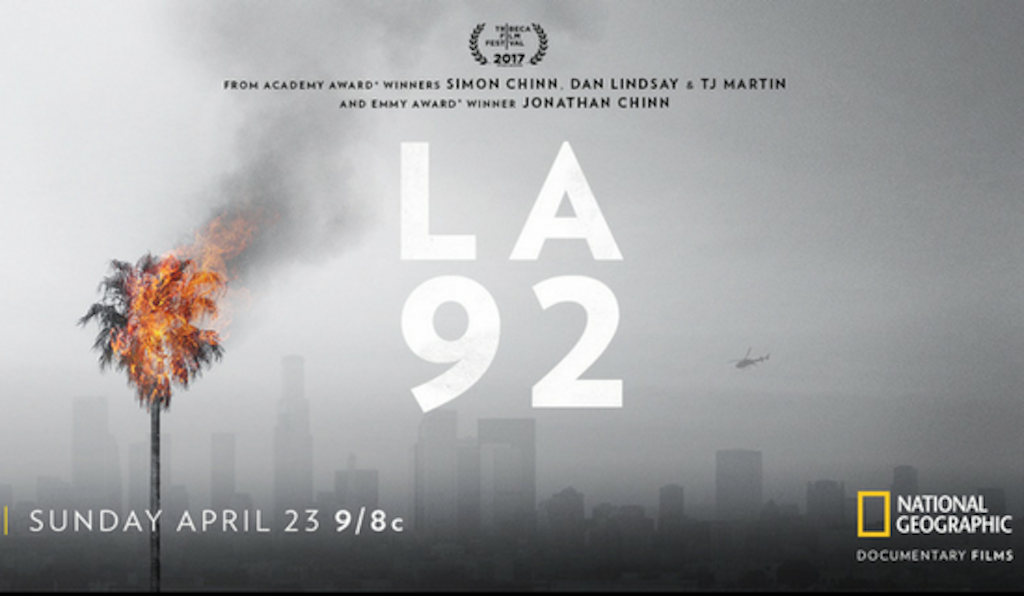 Picture Motion has proudly organized special advanced screenings of LA 92 with 21st Century Fox and The National Geographic Channel, partnering with leading Historically Black Universities and Colleges to commemorate the 25th anniversary of the 1992 Los Angeles riots. We reached out to these schools to create campus-wide screenings, followed by conversations with professors and local leaders. The initial schools selected were chosen for their demonstrated leadership in conversation and action around race in America. Howard University, North Carolina A&T State University, Morehouse College, Tuskegee University, Bowie University, and Harvard University launch the tour starting after the LA 92's Tribeca Film Festival premiere on April 22nd and prior to the film's premiere on The National Geographic Channel on April 30th at 9/8c. Watch the film's trailer now.
DOC NYC's Marketing Bootcamp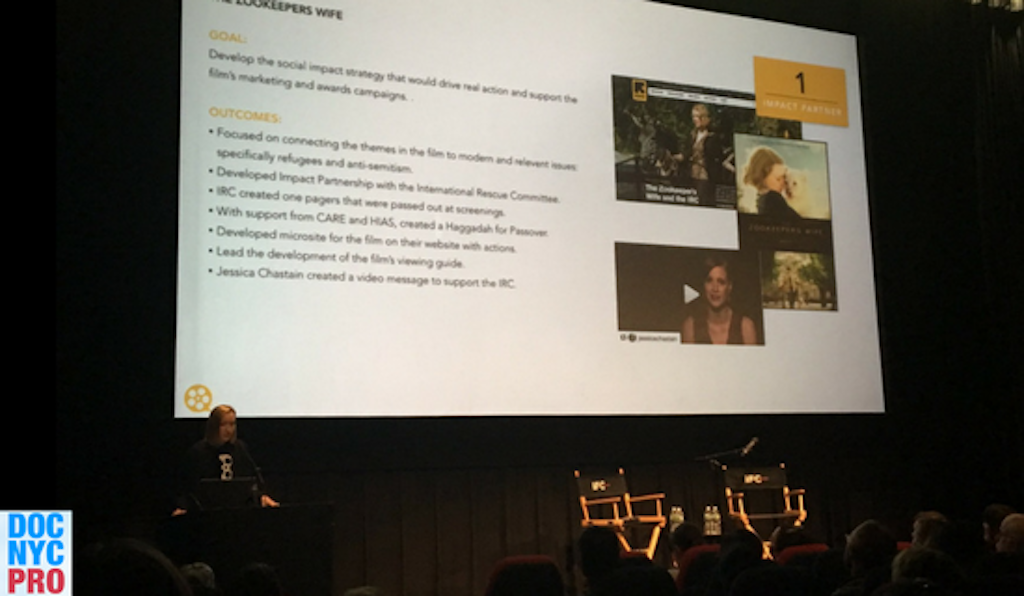 On Thursday, April 13th, our CEO and Founder Christie Marchese was one of the featured panelists a DOC NYC PRO Documentary Marketing Boot Camp at IFC Center. Christie's panel taught attendees how to be changemakers with their films and learn, through the right partnership, how to amplify awareness, expose injustice and drive social change. Want access to the presentation? Send us a tweet!
Attendees spent the day focused on learning how to best reach their audience and further their career. Other panelists included: Morgan Spurlock discussed strategies for connecting to audiences; Liz Cook, Kickstarter, discussed crowdfunding as marketing; Kristin McCracken discussed social media strategy; Jeremy Workman, Wheelhouse Creative, discussing trailer edits; Caitlin Boyle, FilmSprout discussed grassroots marketing; Susan Norget discussed PR; Lacey Schwartz, Little White Lie, discussed lecturing on documentaries; and last but not least, George Nicholis, Magnolia Pictures, shared a behind the scenes look into the marketing campaign of "I Am Not Your Negro."
#1 is BETTING ON ZERO's spot on the iTunes Documentary charts!
35 college and high schools will host LA 92 preview screenings
628 downloads were reached for THE ZOOKEEPER'S WIFE's Passover Haggadah supplement
545 nationwide screenings were coordinated for GENDER REVOLUTION
Now playing:
Coming soon:
Watch these films right now:
Disproving the 'black films don't travel' Hollywood myth
(Tre'vell Anderson, LA Times)
Documentary Activism In The Age Of Alternative Facts
(Joe Berkowitz, Fast Company)
FYI Sets Sur La Table Culinary Series 'Scraps' Produced By Katie Couric
(Liz Calvario, Deadline)
An Insider's Look at the Documentaries of Tribeca 2017
(Tom Roston, POV)
Vice Media Launches Advocacy Vertical
(Natalie Jarvey, The Hollywood Reporter)
Grass Roots Marketing, Speaking Fees for Filmmakers, Publicity Tips and the Release of I Am Not Your Negroat DOC NYC's Marketing Bootcamp
(Audrey Ewell, Filmmaker Magazine)
Documentary Sales Are Surging, But What's Driving the Competition?
(Anthony Kaufman, Indiewire)
Spotlight: Film, Storytelling, and Social Impact with Christie Marchese
(United States Of Women)