Every month, Picture Motion sends a newsletter email update to highlight the latest and greatest news from our many wonderful film projects. Learn more about the incredible impact these films are having and join our newsletter mailing list to get involved!
A Note from PicMo
Through tumultuous times and seemingly unpredictable circumstances, Picture Motion has felt a rare sense of calm through the storm thanks to our amazing partners: the nonprofits, NGOs and leaders that continue to inspire and activate on every film campaign we work on. Their work and expertise are the foundation of every impact campaign we create, so this newsletter is dedicated to them. With so many resilient and hardworking organizations in the world, it gives us hope for the future despite whatever barriers – and executive orders – come our way.
We are excited to partner with one organization in particular that has supported many of our filmmaker friends over the years. We've teamed up with Tribeca Film Institute to participate in their social issue-driven Gucci Tribeca Documentary Fund this year. Thanks to support from AOL Charitable Foundation, we will be joining the Fund to provide impact strategy and distribution to one or more selected projects that spotlight the lives of women and youth around the globe, and illuminate the ways they are working to improve their communities, their futures and the world. There is still time to submit your projects before the Fund closes TODAY! For more info, click here.
Our Final PicMo Screening of SOLITARY
After over a year and a half of working on Kristi Jacobson's eye-opening documentary SOLITARY, February marked Picture Motion's final month. On February 8th, we facilitated a screening and panel of SOLITARY with the ACLU of Virginia, featuring Rabbi Charles Feinberg of Interfaith Action for Human Rights, Kimberly Snodgrass (mother of a man incarcerated at Red Onion), Marcus Bullock (a formerly incarcerated person), and SOLITARY's Kristi Jacobson. This screening and discussion was one of the nine high-level policy screenings with advocates, policymakers, corrections officials and organizational partners that Picture Motion organized. We are so thankful to our many partners, including the ACLU, JustLeadership USA, the Vera Institute of Justice, The Marshall Project, Solitary Watch, Prison Fellowship, National Religious Campaign Against Torture, and more. The criminal justice system in our country is in need of lots of reform, but there are many hardworking organizations and individuals putting in the work for the long haul. Learn more about the film here.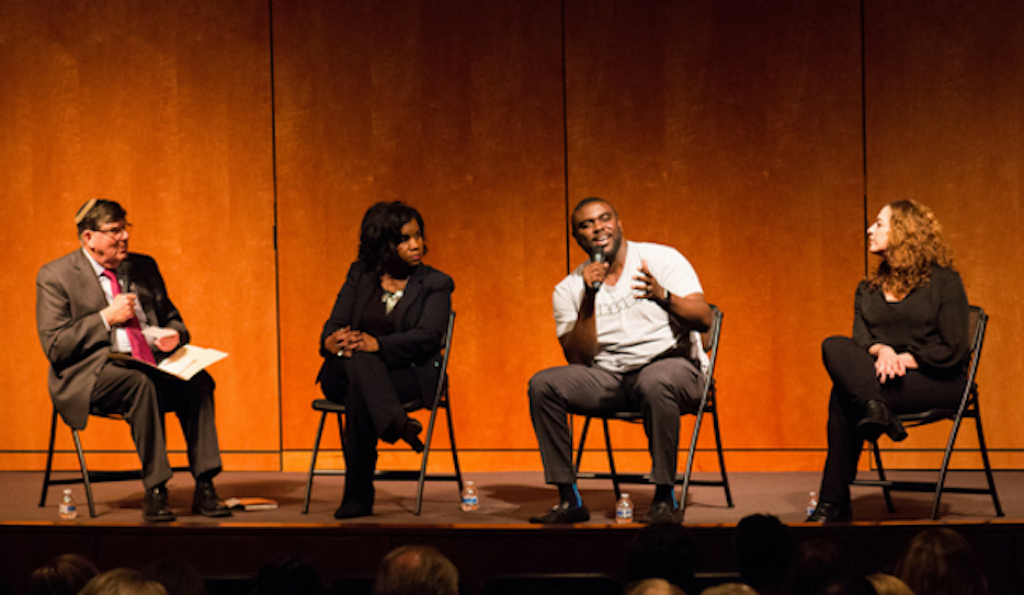 We Launched The Elder Health Tree!
In LEFT ON PURPOSE, the filmmaker becomes increasingly connected with his subject and friend. Midway through the filming of a documentary about his life as an anti war activist, Mayer Vishner declares that his time has passed and that his last political act will be to commit suicide— and he wants it all on camera. Confronting the growing issues of depression, isolation and aging, LEFT ON PURPOSE can impact people across generations. In order to provide a resource for viewers potentially dealing with some of the film's topics, Picture Motion has helped create The Elder Health Tree. Inspired by the classic food pyramid, The Elder Health Tree illustrates the fundamental elements that are essential to healthy aging. Featuring tips, resources and advice from leading senior citizen organizations, The Elder Health Tree guides individuals to advocate and plan on behalf of themselves and their loved ones. Interactive branches teach users how to ensure happy and healthy living in later years. In partnership with AARP New York City and support from the Sundance Institute, we hope this resource will break stigma about difficult conversations and encourage all people to support one another to lead fulfilling, healthy lives. Learn more about the film here.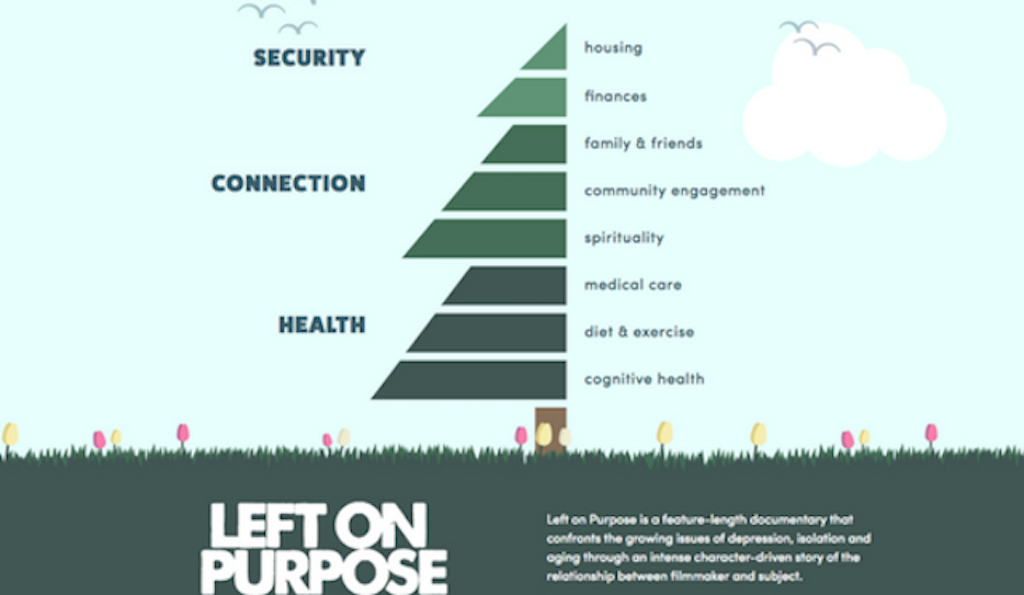 We Joined The GENDER REVOLUTION
GENDER REVOLUTION is a National Geographic documentary that explores the complexities of gender in everyday life, from the moment we are born through our twilight years. One of the stories that GENDER REVOLUTION highlighted was about Gavin Grimm, a transgender high school student from Southern Virginia. After the school board forbade Gavin from using the boy's restroom, he sued them. Now his case is currently heading to the Supreme Court. Picture Motion has coordinated over 430 screenings on GENDER REVOLUTION nationwide in the last month, as this documentary becomes more and more timely. With the administration's recent choice to remove federal protections for transgender students, including the right to use whichever bathroom they choose, Gavin's case has a national spotlight.Through these film screenings we hope to continue to spread empathy and understanding at this critical time. "I'm not looking for separate but equal. I'm looking for the same opportunities that my peers enjoy every day," said Gavin. Learn more about the film here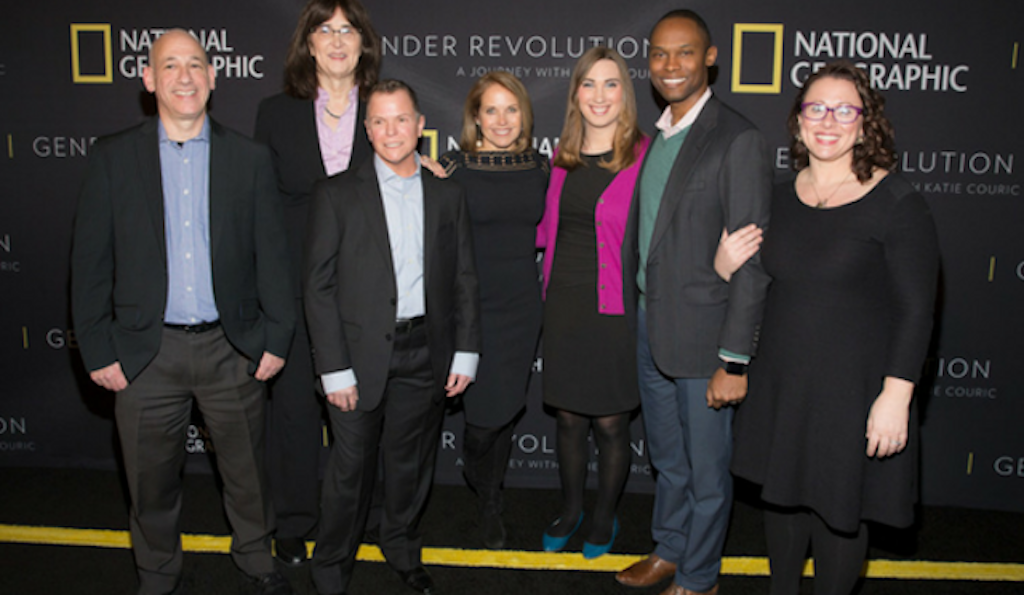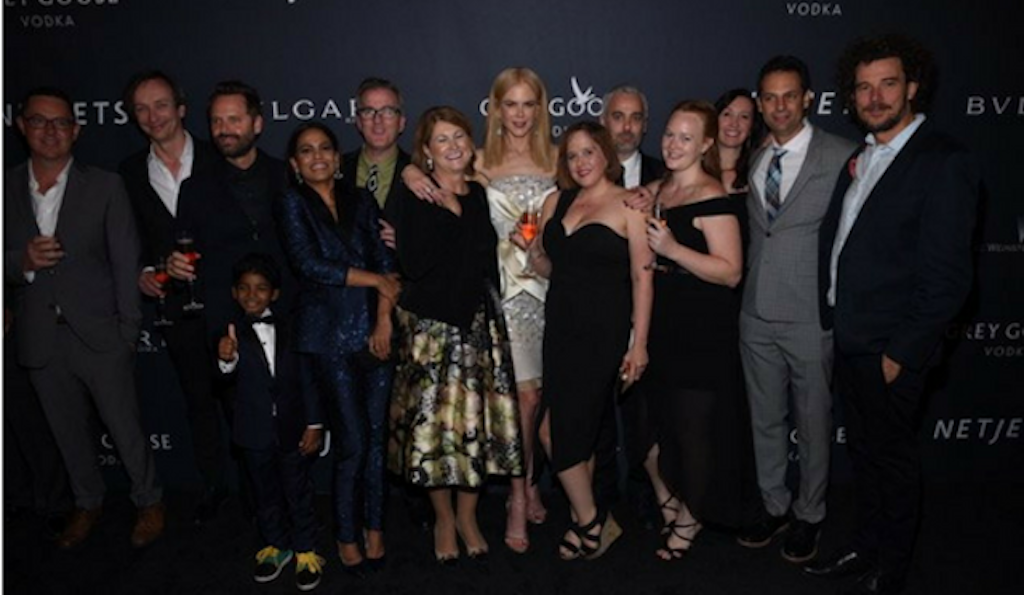 $350,000+ funds have been raised so far to support the #LionHeart campaign. The winner of the PRIZEO campaign attended the Weinstein Company's Oscar Parties this past weekend and met the stars of LION, Nicole Kidman, Dev Patel and Sunny Pawar
Now playing:
Coming soon:
Watch these films right now:
Why Documentaries Matter Now More Than Ever
(Simon Kilmurry, The Hollywood Reporter)
'Lion' Campaign To Aid Homeless Children In India Passes $250K
(Patrick Hipes, Deadline Hollywood)
National Geographic and Katie Couric Launch Screening Tour For Upcoming Documentary GENDER REVOLUTION: A JOURNEY WITH KATIE COURIC
(Business Wire)
Paul Feig, Nina Jacobson and 50 A-Listers Reveal New Campaign to Tackle Hollywood Gender Inequality
(Rebecca Sun, The Hollywood Reporter)