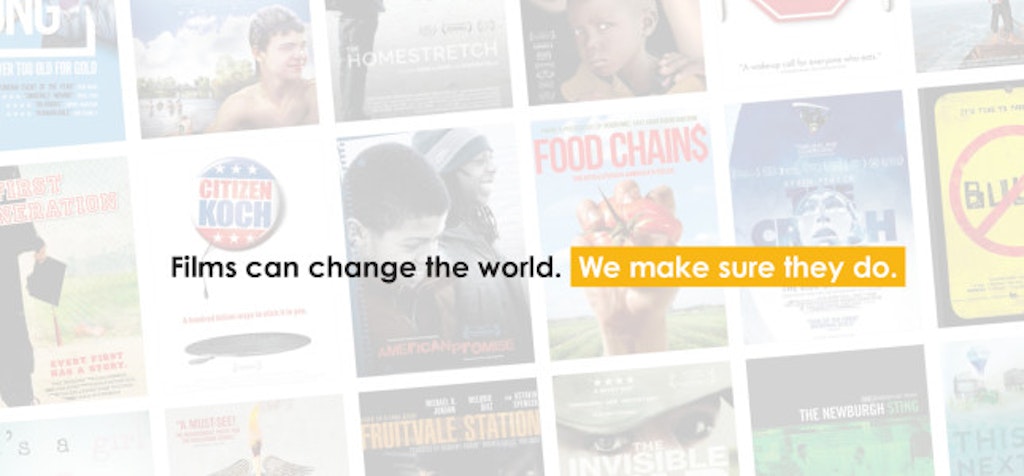 Every month, Picture Motion sends a newsletter email update to highlight the latest and greatest news from our many wonderful film projects. Learn more about the incredible impact these films are having and join our newsletter mailing list to get involved!
A Note from PicMo
This past Sunday, like all of you, we were devastated by the news that the deadliest mass shooting in the United States had taken place in Orlando, Florida at Pulse Night Club. This was an act of terror and hate, specifically targeting the LGBT community. Our hearts go out to the survivors and friends and families of those 49 people we lost in this incomprehensible tragedy.
This massacre is a reminder that we need do more. We need to do more NOW.
As filmmakers, non-profit leaders, and change makers, we must stand united in the face of hate and violence. We need to fight for common sense gun reform and laws that protect the LGBT community. We need to make our voices heard! Send a condolence card to the survivors and affected families, tell Congress that they need to take action to make America safer and support gun violence prevention, and contact your elected official to tell them why gun violence prevention matters to you.
Let's turn our anger into action and continue to tell stories that put a face to these horrible statistics. We are stronger when we stand united.
The Bad Kids go to Capitol Hill
On May 18th, Communities In Schools and America's Promise Alliance hosted a screening of The Bad Kids on Capitol Hill in Washington, D.C. with support from ITVS as part of the American Graduate: Let's Make It Happen program. The goal of The Bad Kids' Capitol Hill screening was to discuss how to use the upcoming state-level implementation of the Every Student Succeeds Act (the new education bill that replaced No Child Left Behind) to better support students and teachers in low-income communities nationwide.
Panelists included Vonda Viland, Principal of Black Rock High School, Claudio Sanchez, from National Education Reporter for NPR, Tiffany Miller, Vice President of Government Relations at Communities In Schools, Tanya Tucker, Vice President of Alliance Engagement at America's Promise Alliance, and India Williams, an alumna of Communities In Schools of Wilmington, DE. Learn more about The Bad Kids and ways to bring the film to your community at badkidsmovie.com.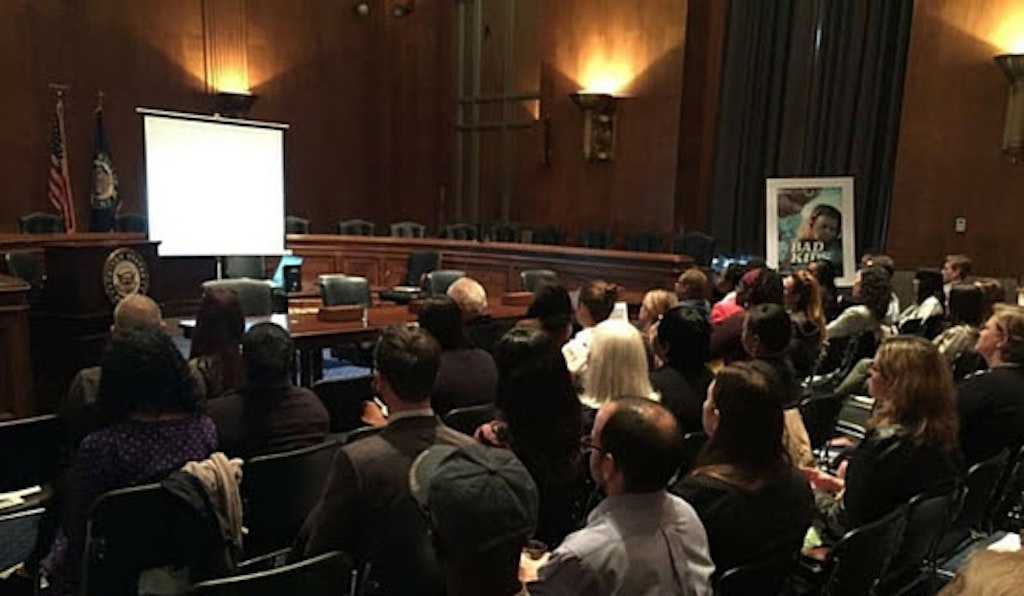 PicMo at the Media for Social Impact Summit
On June 1st, the Picture Motion team was honored to attend the 2016 Media for Social Impact Summit. Organized by the United Nations Office for Partnerships & PVBLIC Foundation, the Summit showcases innovative social impact communications campaigns and provides a unique opportunity for delegates to network and learn from the brightest minds in media and build lasting partnerships that further social progress.
One of the many highlights of the Summit was watching our very own Heidi Nel, Picture Motion President, Washington, D.C., receive the Leadership Award for Driving Social Change Through Media. We were honored to participate in this extraordinary event. You can check out some photos from the event here.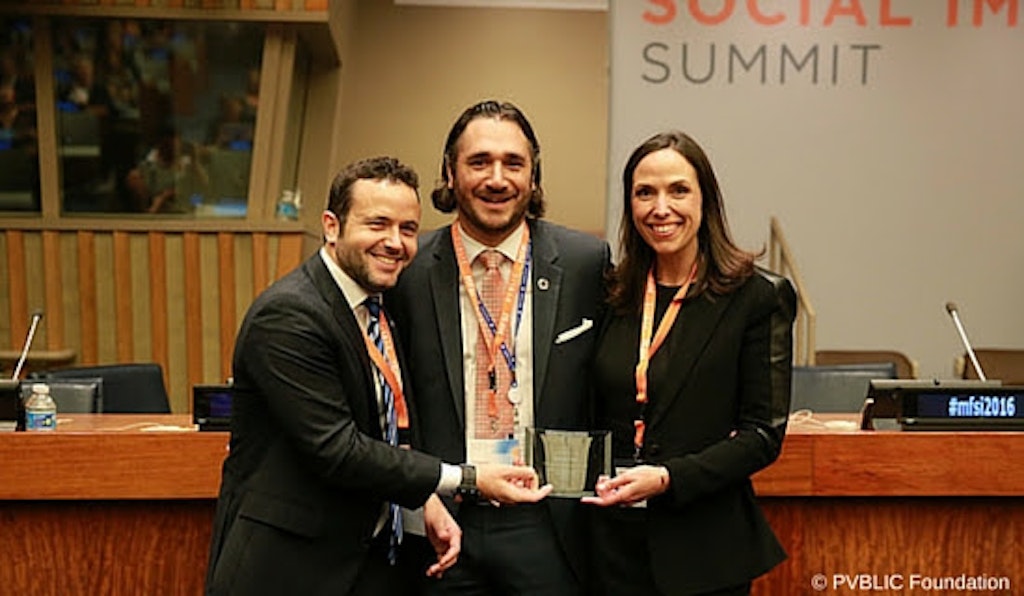 See At The Fork in Theaters!
Do you know how your choices as consumers impact the lives of farm animals? At the Fork filmmaker and omnivore John Papola, together with his vegetarian wife Lisa, offer up a timely and refreshingly unbiased look at how farm animals are raised for our consumption.
Hailed as a "provocative behind the scenes look at the impact of our food choices" by Brian Wendel ofForks Over Knives, the film will play in 75+ theaters on July 18th – but ONLY if we sell enough tickets through Tugg by July 1. Don't miss your chance to see thisAt The Fork – check out the teaser trailer and reserve your tickets today.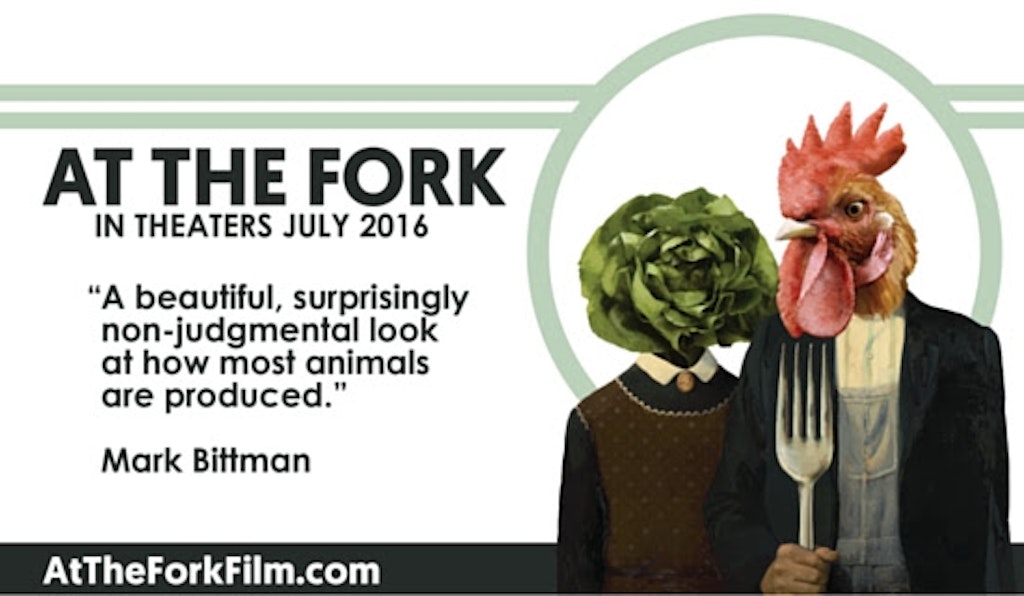 Support this: Help screen Difret in rural villages in Ethiopia by supporting this Change.org fundraising campaign.
Get your tickets: Bring At the Fork to your local theater. Tickets must be pre-sold by July 1. Get yours today!
Watch this trailer: See how a pair of sneakers changed one boy's life forever. Watch the official Kickstrailer.
Fight for gun reform: Contact your elected official through the Under the Gun website and share why gun violence prevention matters to you.
319 emails delivered, calls made, and videos sent to elected officials about gun violence through the Under the Gun website.
22 Capitol Hill meetings for the films participating in this year's AFI Docs Impact Lab.
75 screenings of At The Fork are taking place on July 13th (but only if enough tickets sell – so get yours now)!
Coming soon:
Watch these films right now:
Coming soon:
America Divided (EPIX)
Solitary
AFI Docs selects Impact Lab films
(RealScreen, Barry Walsh)
WATCH: Nate Parker Inspires and Edward Snowden Surprises at the 2016 Tribeca Disruptive Innovation Awards
(Tribeca Film, Matthew Eng)
DCTV's 'Confines That Bind' Screening Series Presents 'The Return'
(Picture Motion, POV Staff)
How Photography Can Transform Social Justice In America
(Co. Design, Diana Budds)
Attention, Filmmakers: 10 Things To Know Before Submitting Your Film To A Festival
(IndieWire, Sarah Colvin)
Los Angeles Film Festival Highlights Diversity In Film Industry
(NPR, Mary Louise Kelly)
Samantha Bee Asks the Right Questions About Orlando
(The Atlantic, David Sims)
Sheffield '16: HBO's Nevins on impact, commissioning, Oscars
(RealScreen, Manori Ravindran)