Every month, Picture Motion sends a newsletter email update to highlight the latest and greatest news from our many wonderful film projects. Learn more about the incredible impact these films are having and join our newsletter mailing list to get involved!
A Note from PicMo
We are back from Labor Day Weekend and ready to dive right into a very busy fall with some incredible films. In fact, over the next few days, we will be on the ground at the Toronto International Film Festival, where we are thrilled to be working with two exciting projects: Lion, an incredible true story of a missing child's amazing journey starring Dev Patel, and Leonardo Dicaprio and National Geographic's environmental documentary, Before the Flood. If you will be joining us at TIFF, send us a note, we'd love to see you!
You might have noticed (because we know it's your favorite newsletter), that we didn't get a one out last month. In case you missed us, it was because we were busy writing our latest Medium piece and planning the next couple of months. We are so thrilled to support a range of powerful films releasing this fall, including The Bad Kids and Do Not Resist, opening in theaters in October. Just this month, we have the release of Kicks (Sept. 9th) and the broadcast premiere of America Divided (Sept. 30th). Read more below!
Are Your Sneakers Worth the Risk?
This September 9th, see one of this fall's most talked about movies, Kicks. The film is the directorial debut for Oakland native Justin Tipping, who used his personal experience growing up in Oakland in the film's narrative, tackling themes of masculinity, materialism, and street violence through the eyes of ayoung man searching for his "kicks." Picture Motion has been working with the Focus World team to organize 11 advance screenings ofKicks with groups such as The Hundreds, Genius, The Black Neighborhood, and The Chicago Urban League. Check out the trailer here and see the film in theaters September 9th!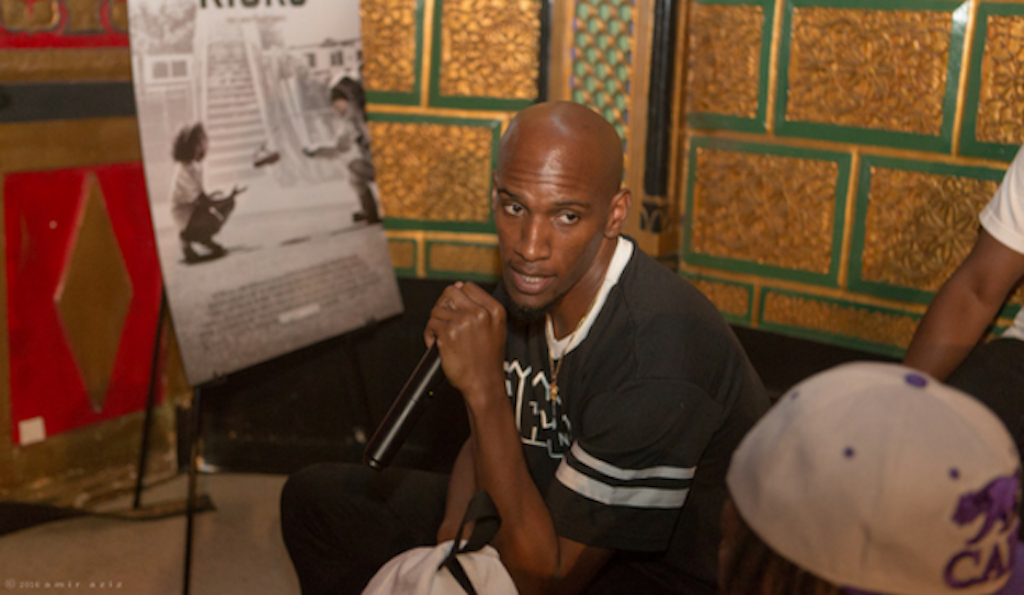 Mark Your Calendar: America Divided on EPIX
As the U.S. presidential campaign heats up and issues of inequality are subject to public debate, the new 5-part docu-series, America Divided, follows actors and activists as they investigate inequality in education, housing, health, labor, criminal justice, and the political system across the country. As part of the release, Picture Motion is working with the America Divided team and EPIX to build new awareness around these issues, working with national and local organizations to organize grassroots screenings and online movement building.
Executive Produced by Norman Lear, Shonda Rhimes, and Common, the series features Common, Rosario Dawson, America Ferrera, Zach Galifianakis, Norman Lear, Amy Poehler, Peter Sarsgaard, and Jesse Williams. Check out the trailer.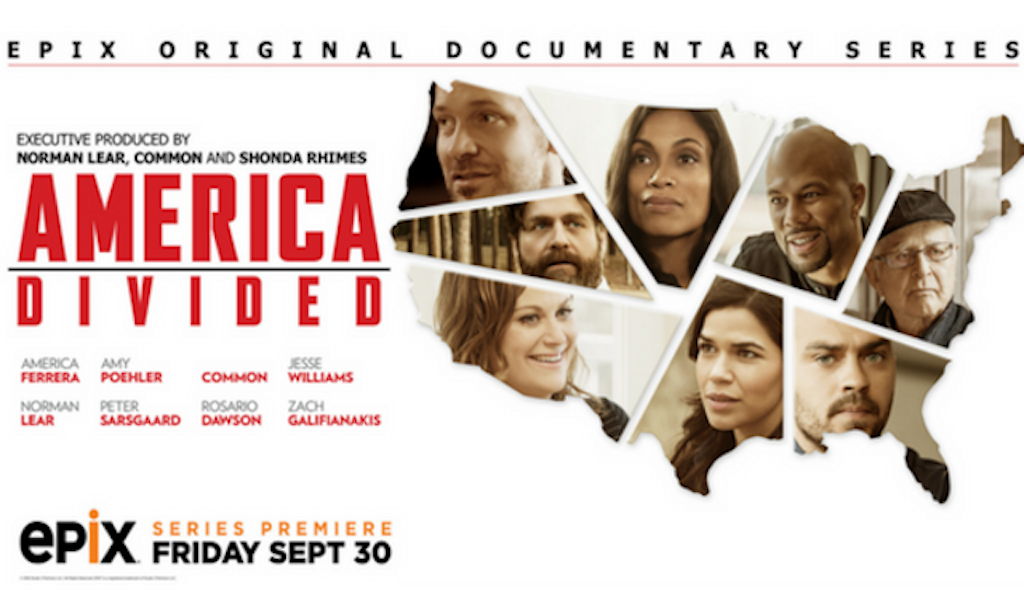 In the Industry: MCON
Over the next few weeks, members of the Picture Motion team will be at the following conferences and festivals:
Toronto International Film Festival
CMSI's Story Movements
IDA's Getting Real
IFP's Film Week
Camden International Film Festival.
Send us a note at hello@picturemotion.com if you will be there too!
Read This: If you liked John Oliver's recent segment on journalism, then you need to listen to these documentary filmmakers.
Watch This Trailer: Keepers of the Game tells the story of the origins and transformation of lacrosse and the players that define it. Make sure you check out this powerful trailer today.
Apply To This: The BitTorrent Discovery Fund is an open initiative dedicated to supporting a diverse group of creators seeking global distribution for uncompromising, original work.
11 advance screenings of the upcoming feature film, Kicks. See it in theaters September 9th!
1 screening at Congress of HBO's Solitary will take place on September 12th!
87 post-broadcast screenings of Katie Couric's documentary, Under The Gun.
35,475 trailer views of the upcoming EPIX docu-series, America Divided.
Coming soon:
Watch these films right now:
Coming soon:
Films Directed by Women Receive 63 Percent Less Distribution Than Male-Helmed Movies
(The Hollywood Reporter, Rebecca Sun)
Story Money Impact: Funding Media for Social Change
(Tracey Friesen)
Top documentarians join Democratic Super PAC
(Real Screen, Jonathan Paul)
If You Liked John Oliver's Piece on Journalism, Then You Need to Listen to These Documentary Filmmakers.
(Medium, Christie Marchese)
August Filmanthropy Project: Riverment
(Picture Motion, Jule Hall)